What Is the Calling for Christians During COVID-19?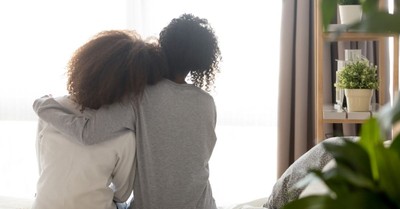 By Kate Stevens, Crosswalk.com
Not only are COVID and Delta and Omricon ubiquitous, but so are all the opinions, the stories of the documented and undocumented cases, the articles on the validity of certain test results, the proper procedures of quarantine, the debates on vaccinations, the mutated offshoots, and I am positive I am missing some other significant facet of this pandemic.
Then we have the fact that so many factors are being traced back COVID—and rightfully so. Looking back at March 2020 and what life looked like then compared to the ongoing problems will surely tax all of us in a myriad of ways. Oh, and let us not forget about all the articles and media updates telling us how tired we all are of it (this article included). "COVID media fatigue" is what they call it. Even if we are not actively pursuing coverage on the pandemic, we are still inundated with references and allusions to its prevalence. Phrases like "the new normal" and "unprecedented times" quite literally make all our eyes roll at this point.
But really, Christians should look at this whole scenario as an opportunity. There aren't many subjects that are universal, but with a worldwide pandemic closer to all of us than what we would prefer—well, that easily becomes our touching point with the world.
Shared Experiences
But it doesn't have to be so with just something like the pandemic. I mean, yes, that is the most recent comprehensive topic to broach with anyone over the age of two years old. But there are common, shared experiences within a family, a classroom, a neighborhood, a community, or even a state and country. There is plenty of suffering and reasons for pursuing change in our world to draw on to connect with those around us. And I'll come back to this in a moment, but first, I want to explain why suffering always presents itself as an opportunity.
In 2nd Corinthians 4, Paul is speaking of being afflicted, perplexed, persecuted, and struck down. Yet, in these things, those who are in Christ are not destroyed or despaired because we carry a treasure with us—God's power that can be seen in the death and resurrection of Jesus Christ. He continues:
"So we do not lose heart. Though our outer self is wasting away, our inner self is being renewed day by day. For this light momentary affliction is preparing for us an eternal weight of glory beyond all comparison, as we look not to the things that are seen but to the things that are unseen. For the things that are seen are transient, but the things that are unseen are eternal" (2 Corinthians 4:16¬–18 ESV).
Let me frame it a different way—when there is a positive news story in the media, it does provide a needed reprieve from the typical doomsday aura surrounding common outlets. But it doesn't last. Perhaps due to our sinful nature or some other deep psychological tie, man craves conflict. Maybe it's that we want to see something work out in the end but not before seeing a tragic scenario catch on fire.
We all tend to have more to say about the bad than the good, whatever our reason. But Christians are called to joy, renewal, light, and love. We can, and most certainly should, take these negative talking points and not lose heart over them. Racism, poverty, sexism, ageism, homelessness, death of loved ones, anxiety, and natural disasters truly are "light momentary afflictions" we should engage—worldwide pandemics included.
A Manner Worthy of Our Calling
Now—I fully recognize that the world would not call such tragic problems "light" nor "momentary." There is real and complex suffering in racism. We are all at the mercy of natural disasters. But this is where the believer comes in.
They are only light and momentary if we compare them with the "eternal weight of glory." In other words, the end justifies the means for those in Christ. The end—no pain, no tears, no sickness, no quarreling, no need of the sun because we have Jesus (Revelation 21:23)—is worth the sacrifices we make on a day to day basis so that we can live in a manner worthy of our calling (Ephesians 4:1).
But again, this is not how those who are in darkness would see any suffering and affliction. The world lives to a standard that orients toward leisure, comfort, and desires of the flesh. So, we as believers have a remarkable opportunity to be far-reaching in how we love others right now.
Our Suffering Is Temporary
So going back to how we connect with those around us—we must begin at and maintain the unseen portion of the world. We know that everything we buy today will be on its way to a dumpster far sooner than we would like. Take my couch, for example. Just a few days ago, I helped my husband haul that heavy sucker out to the curb for the bulk trash pick-up day.
And I had the literal thought—goodness, think about how excited we were the day these were brand new, while now we are equally as excited to chuck it to the landfill. And how true this is about anything that we see, actually see, in this life.
Again, we want to make qualifiers about how hard life can be. But as believers, the Bible is to be our lens with which we see the world. Thus, if it says, "For the things that are seen are transient, but the things that are unseen are eternal," then we must cling to the fact that every suffering will surely pass away, but our temperament and our obedience, in other words—our hearts, will not. Those are eternal.
Practice and Faithful Obedience
This is the hope that we have been entrusted with that we can (and are expected to) take to the darkness where suffering and affliction are suffocating and leaving people hopeless. In operating as if hardships will pass away, we have the blessed salve of joy during trials (James 1:2).
But before we can regularly take the unseen portion to the world at large, we must make it a daily practice to see everything around us as transient. Think of the simple things that can make you quickly lose your mind: dropping your keys three times in a row, getting interrupted by a small child, running out of a critical ingredient in the middle of a recipe, well thought out plans getting smashed by exposure to Covid—seriously, our days are full of blips of transient suffering. When we practice walking well in these, we will be better equipped when we are up against something with real teeth and pain behind it. For it is when we compound practice with faithful obedience that we "are being renewed day by day."
None of this makes sense if we are looking through the lens of the world. Without Christ, people are left to highlight their suffering, demanding a reprieve from whatever they can grasp. And with the comprehensive coverage of the pandemic for nearly two years now, the suffering can seem eternal rather than temporary. So, let us cling to the promise of being renewed as we view our sufferings as just a pass-through on our way to eternal glory. And—let us stop and take others along with us.
Photo credit: ©GettyImages/fizkes
Kate Stevens is a worshiper, wife, and mom, and with the help of the Lord, that is her hierarchy of work. Beyond this, she works with the youth and children at her church and edits as a freelancer. She enjoys reading, writing, running, cooking, and practicing thinking pure and lovely things.
After being unsure if they ever wanted children, the Lord eventually blessed Kate and her husband Clint after nearly three years of waiting. They welcomed their first daughter in 2011, another daughter in 2013, and yet another daughter in 2016. Kate considers this her most time-consuming, emotion-full, sanctifying, not always pretty but trusting in the Lord's plan, and blessed work. Stuck in a house with four females, her husband Clint consistently reminds Kate of her identity and union in Christ.
You can read more of Kate's work here.