5 Signs God Is Telling You to Move On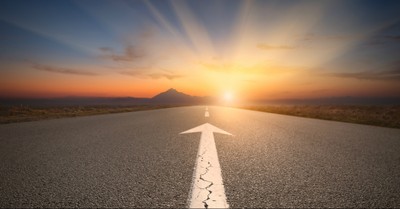 By Whitney Hopler, Crosswalk.com
Life is an adventurous journey that is filled with opportunities. Sometimes, you find yourself at a crossroads, unsure of whether to continue down a particular path or to make a change. You face a decision about whether to stay or go from a situation. It's important to seek signs from God to help you figure out the best course of action at those times. If you're in a situation that is no longer good for you – such as an unhealthy relationship or an unproductive job – God will lead you to move on from it. The Bible provides valuable wisdom on how to understand when God is telling you to move on from situations that are no longer where you should be.
Remember that seeking God's will requires patience and discernment. Don't rush the process. Communicate regularly with God, and seek counsel from faithful people you trust, such as mentors, friends, clergy people, or counselors who can provide additional insights and support in your decision-making process. Carefully determine what to do as God gives you signs and leads you in a certain direction. Trust that God will reveal your next steps for moving forward at the best time and in the best ways.
Here are five key signs God is telling you to move on:
Photo Credit: ©GettyImages/Rasica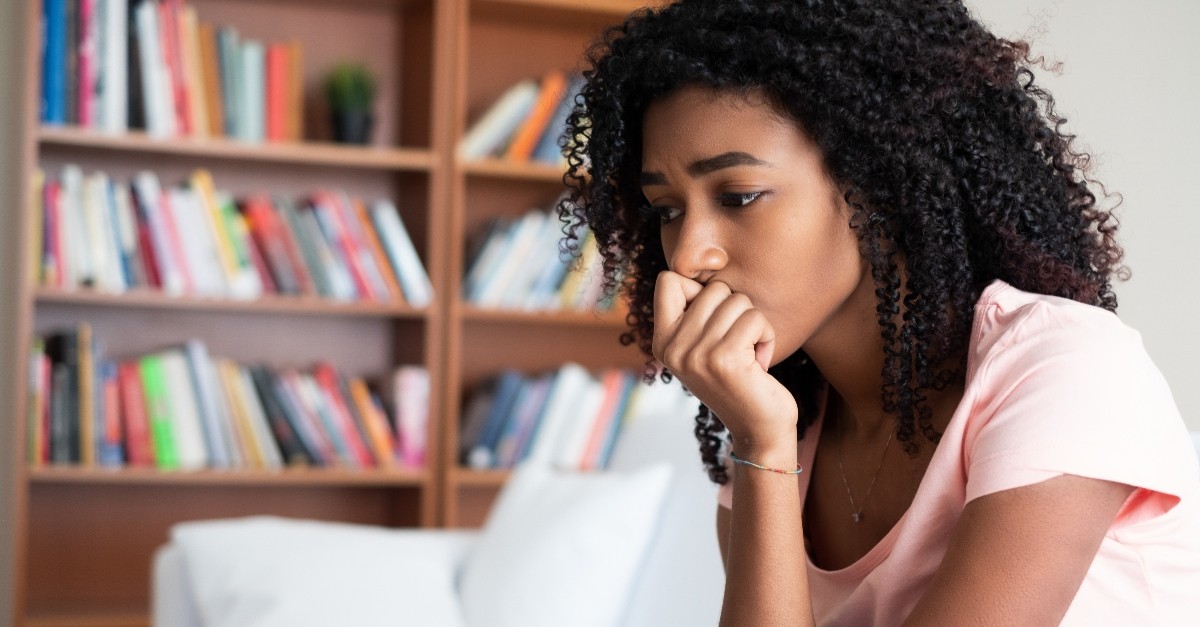 1. A Persistent Lack of Peace
One of the most significant signs that God may be telling you to move on from a situation is a persistent lack of peace. When something is not in alignment with God's will, it often leads to inner turmoil and unease. If you're concerned about circumstances that are disturbing you, pray about that situation. Philippians 4:6-7 encourages us not to be anxious about anything, but to pray about everything, seeking God's peace: "And the peace of God, which transcends all understanding, will guard your hearts and your minds in Christ Jesus." If you find yourself constantly anxious or troubled by a particular situation, it may be a sign that God is urging you to consider a change. An ongoing lack of peace is a powerful indicator that something in your life may be out of alignment with God's will. When you find yourself in a situation that consistently causes inner turmoil, anxiety, or restlessness, it's time to pay attention and bring it before God in prayer and meditation. Ask God to give you wisdom about your circumstances, so you can see them from his perspective. Specifically, ask God if you should stay or move on. Trust the Holy Spirit to guide you in the best direction. As you do, you'll experience peace of mind. Isaiah 26:3 points out: "You will keep in perfect peace those whose minds are steadfast because they trust in you." When your mind is focused on God and you trust in him, you can experience perfect peace in any circumstances.
Photo Credit: ©Getty Images/tommaso79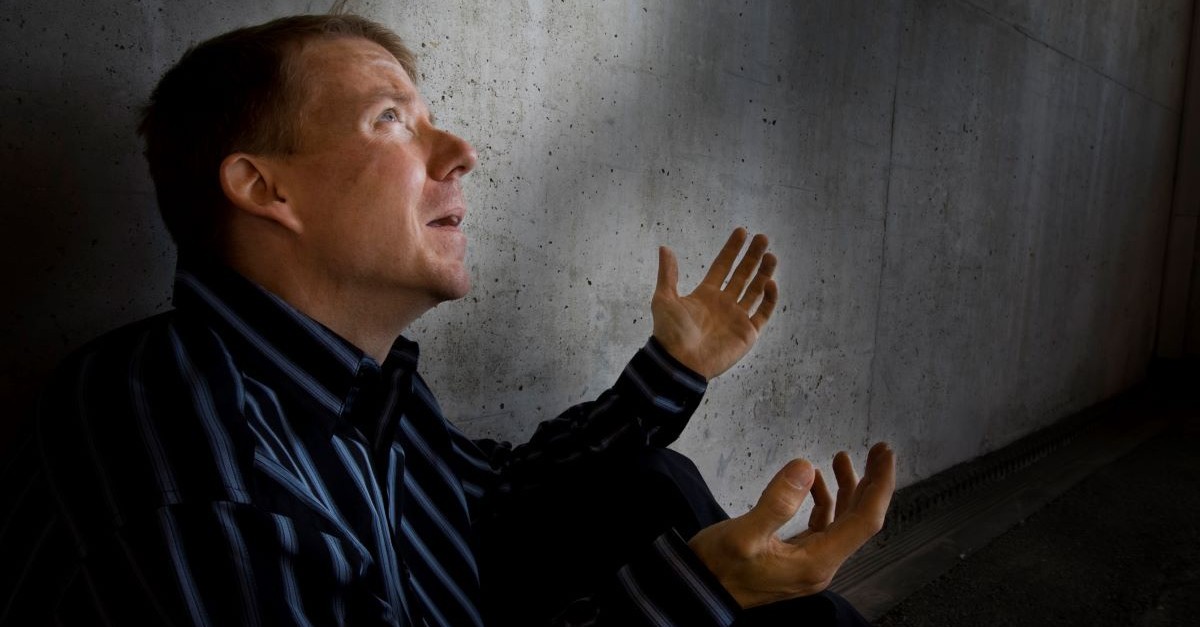 2. Ongoing Confusion
If you often feel confused about a particular situation, it may be a sign that God is inviting you to move on from it. 1 Corinthians 14:33 declares that "... God is not the author of confusion, but of peace…". When you feel confused about what to do in your current circumstances, reach out for God's wisdom. James 1:5 advises: "If any of you lacks wisdom, you should ask God, who gives generously to all without finding fault, and it will be given to you." Prayer is a powerful way to cut through confusion and gain more clarity. When you bring your concerns and uncertainties before God in prayer, you open yourself to perceive more of the wonder of God's work in your life. Be attentive to any insights or promptings that may come as you seek God's will through prayer. Open your heart and mind to trust God, no matter how he leads you. Proverbs 3:5-6 encourages you to: "Trust in the Lord with all your heart and lean not on your own understanding; in all your ways submit to him, and he will make your paths straight." When you trust in God's wisdom to direct your path, he will lead you out of confusion. That will help you discern whether or not you should move on.
Photo Credit: ©GettyImages/eyetoeyePIX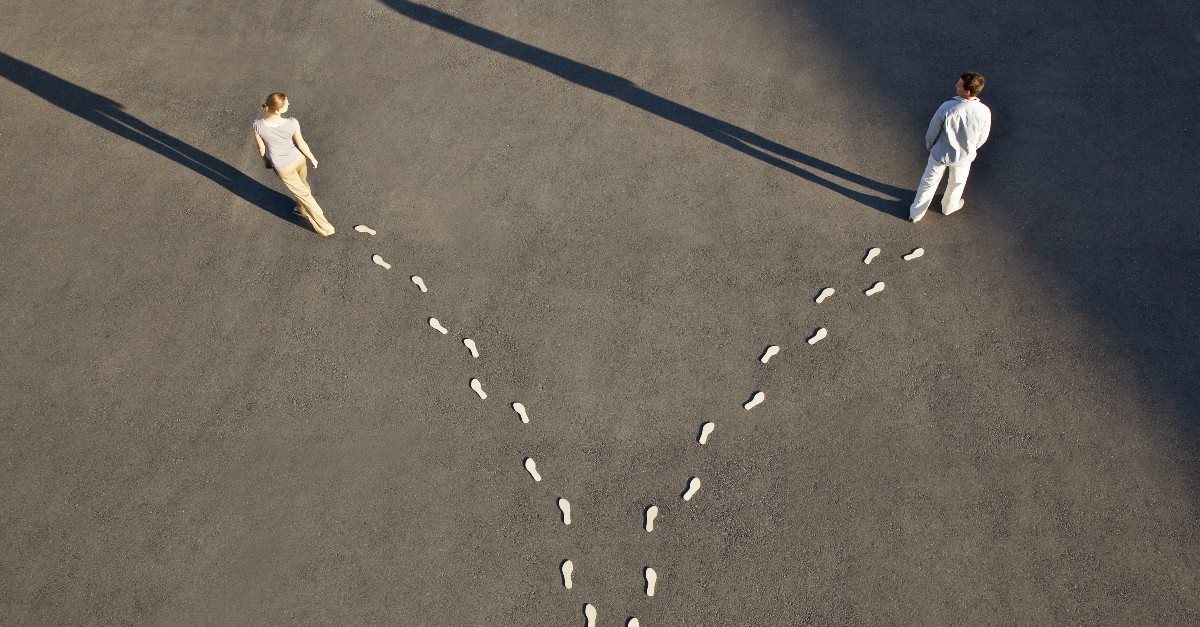 3. An Unhealthy Relationship
Healthy relationships should inspire and support you spiritually and emotionally. When a relationship becomes stagnant or even harmful, it may be a sign that God is telling you to move on. The Bible advises pursuing healthy relationships that promote growth and harmony. Proverbs 13:20 exhorts: "Walk with the wise and become wise, for a companion of fools suffers harm." Relationships play a significant role in our lives, and God desires healthy, uplifting connections. God intends for us to be in relationships where everyone involved puts love into action. When a relationship becomes stagnant or even harmful, it's crucial to consider whether God may be leading you to move on. The Bible emphasizes the importance of surrounding yourself with wise and godly people who contribute positively to your life. While 1 Thessalonians 5:11 urges: "... encourage one another and build each other up…", 1 Corinthians 15:33 warns: "Do not be misled: 'Bad company corrupts good character.'" These verses underscore the importance of the company we keep. If a relationship is detrimental to your character or hindering your spiritual growth, you should distance yourself from it.
Photo Credit: ©Getty Images/Martin Barraud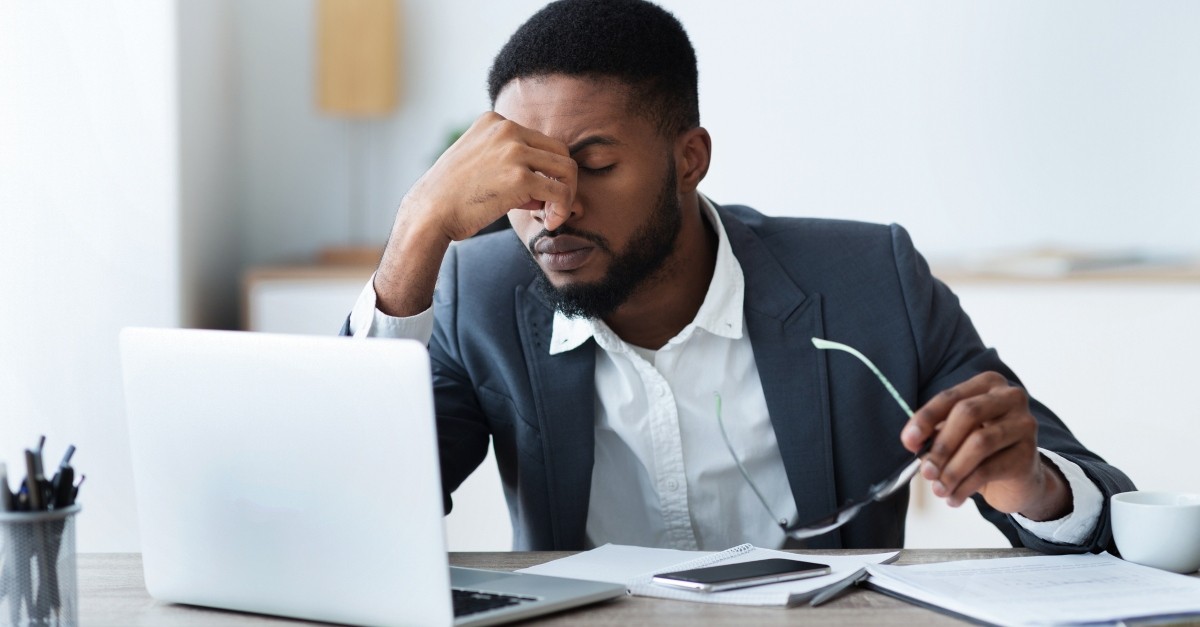 4. Unfavorable Circumstances, Such As Unproductive Work
Sometimes, God uses adverse circumstances to nudge you toward change. Difficulties and challenges can be a way for God to guide you in a new direction. Consider the story of Joseph in the Old Testament, who faced numerous trials but ultimately saw God's plan unfold when he sought God's guidance in those unfavorable circumstances. Joseph, who followed God's leading to move on from a variety of situations, says to his brothers in Genesis 50:20: "You intended to harm me, but God intended it for good to accomplish what is now being done, the saving of many lives." If you are facing repeated challenges and obstacles in a specific area of your life, it may be a signal from God that a change is needed. For example, you might encounter obstacles at your current job that prevent your hard work from being productive. You might be trying to fulfill your purpose, yet rather than achieving good results, you encounter difficulties no matter how hard you try. God may allow challenges or recurring setbacks to get your attention and motivate you toward moving on. Be open to God's leading and seek wisdom to discern the reasons behind the challenges you face. Romans 8:28 declares: "And we know that in all things God works for the good of those who love him, who have been called according to his purpose." Even in unfavorable circumstances, this verse reassures you that God is still working for your good. It encourages you to trust in God's plan, even when you face challenges.
Photo Credit: ©GettyImages/Prostock-Studio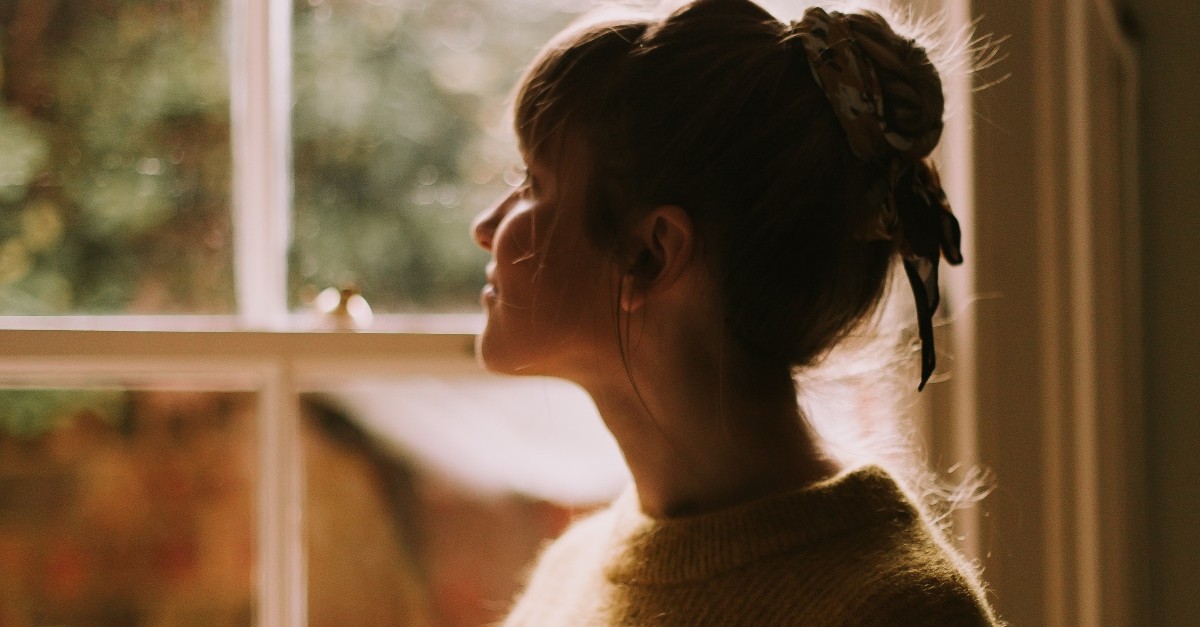 5. A Sense of Purpose Elsewhere
God places a sense of purpose and calling within each of us. If you feel a strong conviction that there is a different path or calling you should pursue, it's essential to listen to that inner guidance. The apostle Paul reminds us of our unique callings, in Romans 12:6: "We have different gifts, according to the grace given to each of us." What gifts has God given you? How has God inspired you to use those gifts? Are you able to do so in our current situation, or not? If you feel a compelling conviction that your purpose lies elsewhere or that you are meant to pursue a different path, it's essential to take this feeling seriously. Spend time in prayer and reflection to explore this sense of purpose, seeking God's guidance to understand where else he may be leading you. Acknowledge that you can't move into your God-given future well if you're still holding onto a situation that is no longer God's best for you. Trust that God will equip and empower you to fulfill the purposes he intends for your life. As God says in Jeremiah 29:11-13: "For I know the plans I have for you, declares the Lord, plans to prosper you and not to harm you, plans to give you hope and a future. Then you will call on me and come and pray to me, and I will listen to you. You will seek me and find me when you seek me with all your heart." You can pray with confidence and trust that God will answer your prayers in the best ways at the best time. If you have a sense of purpose elsewhere, it may align with God's greater plan for your life, which he will reveal when you seek him.
Conclusion
In times of uncertainty when you face important decisions about whether to stay in a particular situation or move on from it, you don't have to worry about making the wrong choice when you seek God's direction. You can rely on God to give you signs that show you when it's time to move on. You can also trust God to lead you into a future filled with hope.
Photo Credit: © Unsplash/Daiga Ellaby