5 Scriptures to Study to Be a Better Spouse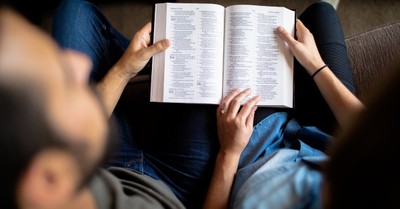 By Bronwyn Lea, Crosswalk.com
When it came to scripture passages to choose for our wedding, there were two passages that seemed to be the go-to choices: we could go broad with 1 Corinthians 13 and its exhortations to love in a humble, don't-keep-score, love-covers-all kind of way, or go deep with Ephesians 5 and its marriage-as-a-model-of-Christ-and-the-Church vision of service and submission.
Both passages are rich and true, and it wasn't until we'd been married a while that I realized exactly how much I needed the "love doesn't keep a record of wrong" detail spelled out: marriage will reveal the secret score-keeper in all of us.
The passages on husband-wife relationships in Ephesians and Colossians have similarly provided much instruction and challenge: the call for husbands and wives to model themselves on the leadership of Christ the servant seeking the flourishing of his bride, the Church will provide a lifetime of inspiration and instruction.
And yet marriage is often so much more "everyday" than that: we get frustrated about socks and schedules, we get offended and hurt, we need to figure out the dinner schedule and the budgets and how we will care for those entrusted to us: first small children, and much later our aging parents.
Does Scripture have more for us than a big picture vision? Is there practical advice from our ancient text for the nitty-gritty frustrations of modern married life?
Yes it does: Scripture has a rich treasure trove of practical wisdom on how we can be better spouses, and it is hiding in plain sight.
Photo Credit: ©Unsplash/Cassidy Rowell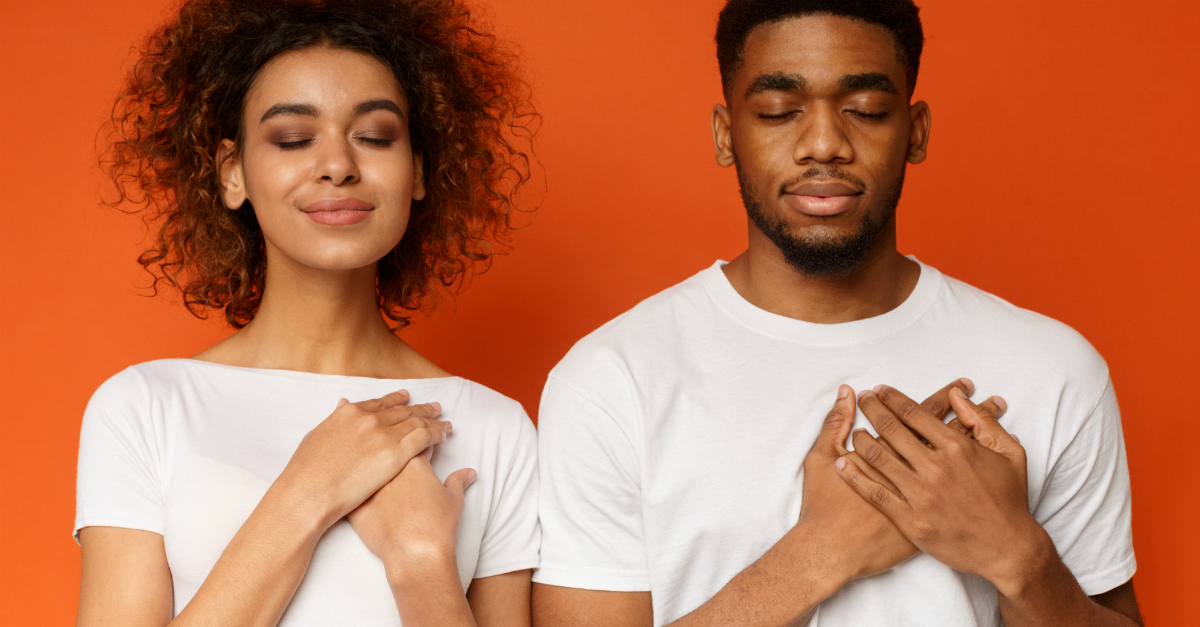 1. "Love your neighbor as yourself." --Mark 12:31
In our modern understanding, we think of our spouse as being the person we live in a home with, and our neighbor as being the people our home is next to. But Jesus challenged and broadened his disciple's understanding of what it meant to be a neighbor (Luke 10: 25-37).
Our neighbor is anyone who crosses our path who is in need of mercy, and this must include our spouse.
We need to be willing to love our spouse as a neighbor, which is to say we love them as we love ourselves. The call to love our wife or husband in the "marriage verses" is not a separate category of love, it is a relationally specific application of loving our neighbor, which—along with the instruction to love God—Jesus called the greatest commandments.
My husband is my neighbor. Your wife is your neighbor.
Consider some of the practical ways in which we love our neighbors: hospitality, offering help, friendliness when we cross paths, and caring for them when they're hurting. At the very least, we should practice all of these expressions of neighbor love with our spouse.
This can be harder than it seems: it is tempting sometimes to reserve our "best" behavior for those beyond our front door, and then unleash our worst selves at home, demanding that our spouse should "love us for who we are". But who we truly are—even at home, especially at home—should always be working towards loving our neighbor.
Marriage is a commitment to be a lifelong neighbor to your spouse, which at the minimum we need to try to be nice. Everyday kindness matters, from one neighbor to another.
Photo Credit: ©GettyImages/Prostock-Studio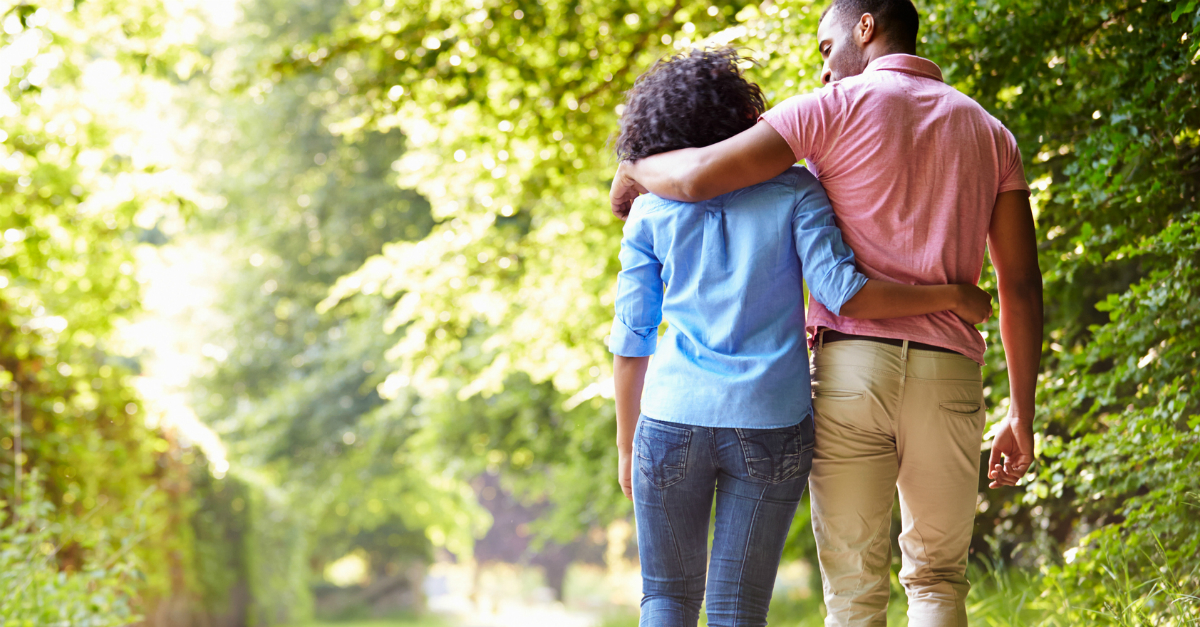 2. "Keep on loving one another as brothers and sisters." --Hebrews 13:1
Not only do we love our spouse as a neighbor, we need to love him or her as a sibling in Christ.
Scripture teaches us to treat other believers as fellow children in God's family, and our spouse deserves that honor, too. Love for our Father and his other children—our brothers and sisters are to be the hallmarks of every Christian life, which includes every Christian marriage.
We are accustomed to thinking of marriage being what first unites a man and a woman as family, but in the broader sense - Christian men and women are already kin in Christ. A man taking a "believing wife" is literally taking a sister as his wife, as the Greek in 1 Corinthians 9:5 reveals. Marriage doesn't replace that prior sphere of relationship, it adds a new ring to it (pun intended.)
What's more: wedding vows aren't forever. They last "until death parts us," but death doesn't mean the end of the relationship. Although Jesus stated that earthly marriage doesn't continue into eternity (Matthew 22:30), you and your spouses will still be related in heaven as brother and Christ, just as we were before we married.
The brotherly love of familial loyalty, affection, and mutual service we are called to as siblings in Christ begins before we marry, lasts an eternity after it, and should certainly be a hallmark of our married life between.
Just as you never will stop loving your physical family, you should never stop loving your spouse.
Photo Credit: ©GettyImages-monkeybusinessimages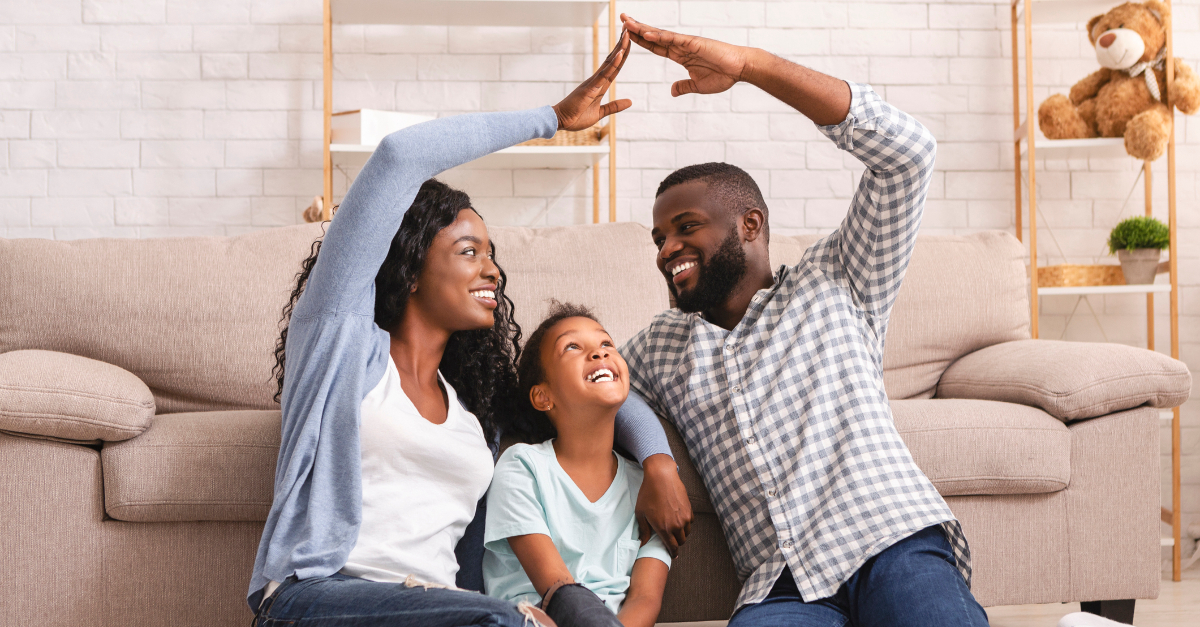 3. "Be imitators of God, as dearly loved children." --Ephesians 5:1
Remembering we are brothers and sisters in the same spiritual family is an important perspective. It rests on another spiritual truth: we are children of the same Father. This insight can provide some much-needed perspective in times of marital conflict.
There have been times when I've been frustrated with my husband and self-righteously complained "I can't believe he's treating me—a daughter of God—this way!"
A kind friend, listening to my lament, kindly chastised me with a reminder that the man I was so freely lambasting was not only my husband but a son of God himself. I certainly would never have spoken that way in front of his mother and father who love him (although they're aware of his faults), and we would do well to consider how we speak of our spouses before their (and our) Heavenly Father.
God is your spouse's parent, and God's demeanor towards your spouse (and you) is one of love and instruction, not shaming and judgment. God disciplines the children he loves (Hebrews 12:6), he does not discard or judge them.
We might ask God to deal with our spouse, but we dare not call down imprecatory psalms on their heads.
From our Heavenly Father's perspective, our marital disagreements are sibling squabbles: he will not "take sides" so much as long for both his children to grow into deeper maturity and love for each other, as any good parent hopes for their children.
Soak in this verse--you are both dearly loved children! The more you realize God's deep fatherly love for you and your spouse, the easier it will be for your heart to remain soft towards them.
Photo Credit: ©GettyImages/Prostock-Studio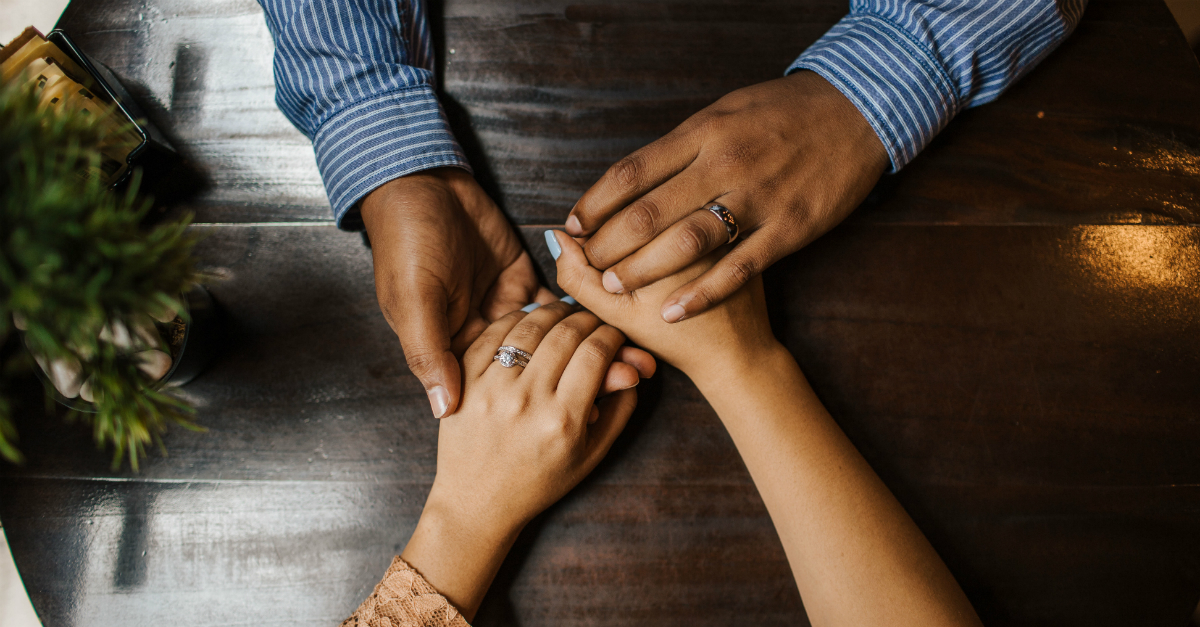 4. "Bear with each other and forgive one another." --Colossians 3:12
I came into pre-marital counseling with the naive belief that with enough love for one another, and with good enough communication skills, my beloved and I would be able to conquer any obstacle.
There was no challenge we could not out-pray, out-talk, or out-grow. But Colossians calls us to "bear with one another", which presumes that we believers in God's family there will be irritations, mismatches, and weaknesses that—like burrs in hiking socks—may never be resolved with marriage seminars and communication skills.
We may spend our whole lives working on taming our sinful habits—and we should aim for this!—but our best efforts this side of glory can only ever have us be "better" than we were before, not perfect. Loving other sinful people will always require us to bear with their weaknesses, even as they bear with ours.
By God's grace, I am less likely to lose my temper now than I was twenty years ago, but anger still flares up in me occasionally, and it is a weakness our marriage must bear.
"Forgive us our sins," Jesus taught us to pray, "as we have forgiven those who sin against us" (Matthew 6:12). These prayers for everyday discipleship have become among my most-prayed prayers for my marriage.
This prayer is so amazing because it sets us up for humility. We must acknowledge our own shortcomings before we can turn to the shortcomings of others. Make this a regular practice as you bear with your spouse in love, knowing that God's grace covers your both.
Photo Credit: ©Pexels/Luis Quintero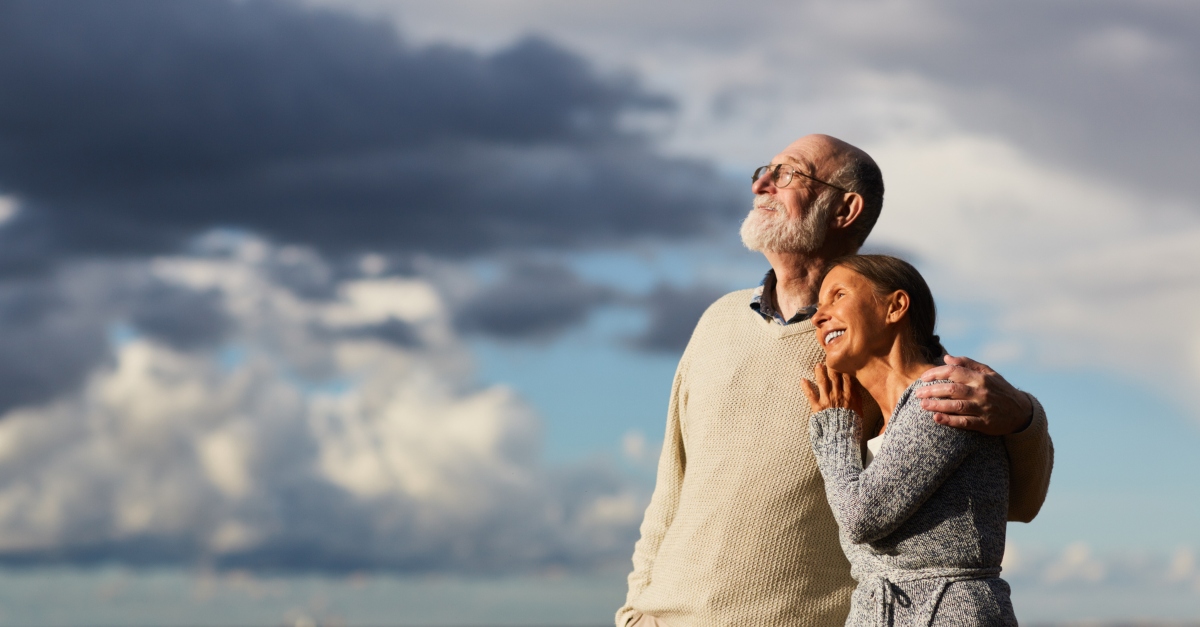 5. "If any of you lacks wisdom, you should ask God, who gives generously." --James 1:5
When faced with a practical challenge in our marriage, it is tempting to turn to friends or do a google search for advice before we turn to God himself. Yet God invites us to go straight to him when he have a "what should I do now?" question.
So much of marriage is not typically about what's right and what's wrong (or who is right and who is wrong), but about learning what's best in a particular situation.
Unlike a recipe or instruction book, there is no appendix in Scripture with a page reference for every frustration you might experience (although wouldn't be handy to be able to look up "Dishwashing, arguments about", right after "Diapers, who should change them"?)
But God gives us something much better to navigate the daily questions of life than a detailed set of instructions: he gives us himself. He has promised that if any of us lacks wisdom, we can ask him, and He himself will be our counselor.
Knowing he has heard our prayer, we can use the guiding principles found in scripture, the God-given gifts of reason and intuition, and make our way forward together.
This same passage in James reminds us that we must believe and not doubt that if we've asked for wisdom, God has given it. One of the gifts we can give our spouses is reminding one another of such promises.
When my husband and I moved to the US years ago, so many things went wrong that it was tempting to second guess whether we'd made the right decision, and even to blame one another for our various roles in deciding as we had.
But James 1:5 reminded us of a truth: we had asked God for wisdom as we'd tried to discern our options, and together we could encourage one another to believe that He had heard that prayer and granted it--even if we couldn't quite see how it was all going to work out yet.
Those whom God joins together in marriage, he helps grow together. We are not alone in figuring out how to be a better wife or husband in any given situation. He has given us his Word, his wisdom, and his company along the way.
Marriage is not governed by a separate set of relational rules and principles, reflected only in the famous marriage passages of scripture. The breadth and depth of instructions Scripture give us for living in community and loving our Christian siblings and neighbors apply to marriage in every way.
We are brothers and sisters. We are children. We are friends. We are ministry partners. We are neighbors. And in all this--we are made better husbands and wives.
Photo Credit: ©GettyImages/shironosov