5 Amazing Ways to Build a Stronger Marriage in Quarantine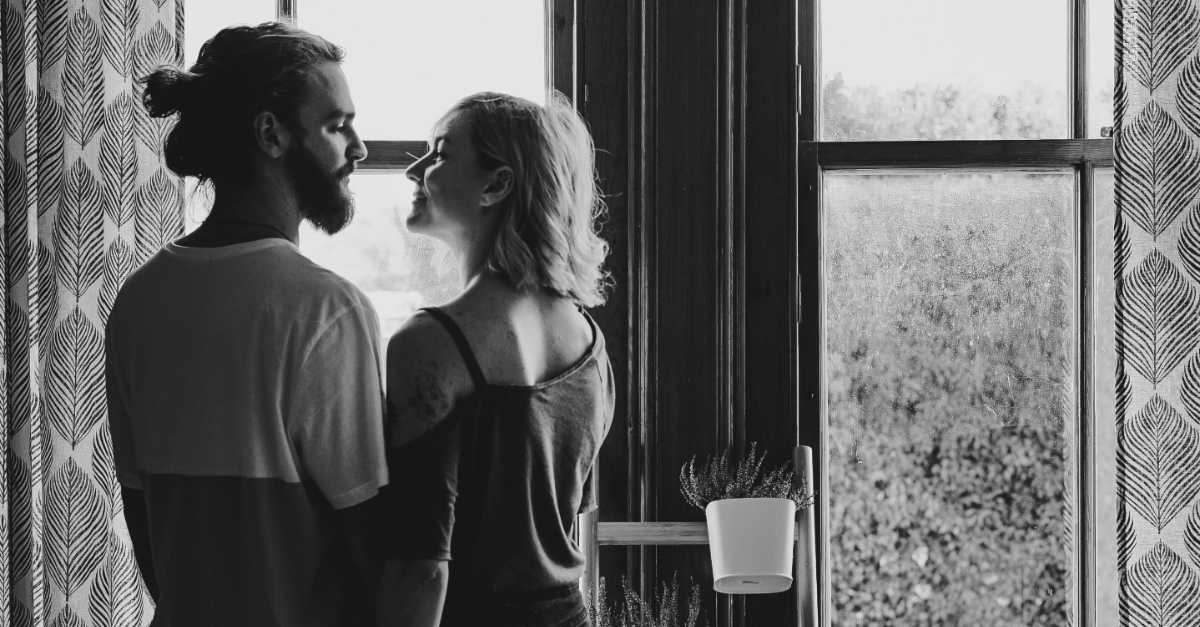 By Cindi McMenamin, Crosswalk.com
Do you remember wishing about a month ago that you and your spouse had more time together? Well guess what?
Perhaps God has arranged that as one of the many purposes He is accomplishing during this pandemic in which you and your spouse are holed up together in tight quarters.
Instead of mumbling under your breath that he's always in your space or wishing you could get back to work so she's not continuing to look over your shoulder, take this opportunity of imposed "social distancing" to close the emotional distance between you and your spouse.
After all, just because the world is on pause doesn't mean your marriage needs to be. This is an opportune time to start moving forward as a couple so you can be in a better place relationally, by the time daily life returns to its usual breakneck speed.
One of the ways to make the most of this quarantine is to be deliberate and intentional in your making your marriage better. This is important at any time, but especially when the two of you are in such close proximity to each other.
Here are 5 ways to build a better marriage during quarantine:
Photo Credit: ©Unsplash/Toa Heftiba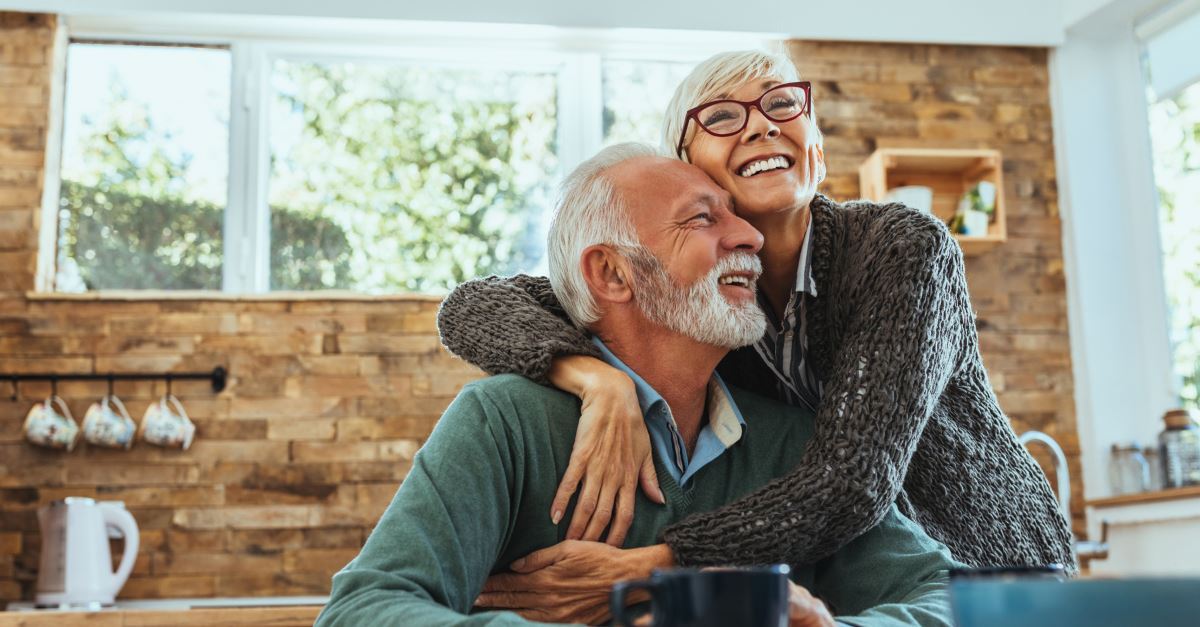 1. Rediscover Your "Us"
Do you remember what you and your spouse enjoyed doing together when you first met? Chances are you let those hobbies or "togetherness" activities fall by the wayside as jobs became priority, children's activities became all-consuming, and time together became scarce.
You now have an opportunity to discover the new ways you and your spouse enjoy spending time together. Marriage and Family Counselors Jeff and Robin Reinke call that "discovering your 'us.'"
The Reinkes, who each have a busy fulltime practice, rediscovered how much they enjoyed being together when their youngest child left home and it was just the two of them again. They also see this quarantine as another season of life to rediscover their "us" and they recommend it to other couples, as well.
"Our 'us' is neither completely like me nor my husband, but it is this third species that seeks the best for the purpose of the marriage," Robin said. "It is a new creation, much like a child, that has its own unique purpose and shared interest for the sake of pleasing the Lord. For example, I love to attend musicals and the theater, but my husband loves to attend professional baseball games."
Since both types of gatherings are non-existent for the time being, what are they enjoying doing together now? "Our new 'us' loves to go hiking and mountain biking. We value 'us' more than we value our individual likes or hobbies.
We seek the growth of the marriage over our individual interests. I now love to do more of the things my husband loves because I am able to share the joy of his childhood pastime and enjoy him and our special time together."
Talk with your spouse about what the two of you can try – and discover that you enjoy – that is different from what you've done before. Consider playing board games, snuggling up with a late-night movie, reading and discussing books together, taking evening walks. The list is nearly endless if you use your imagination.
Photo Credit: ©GettyImages/bernardbodo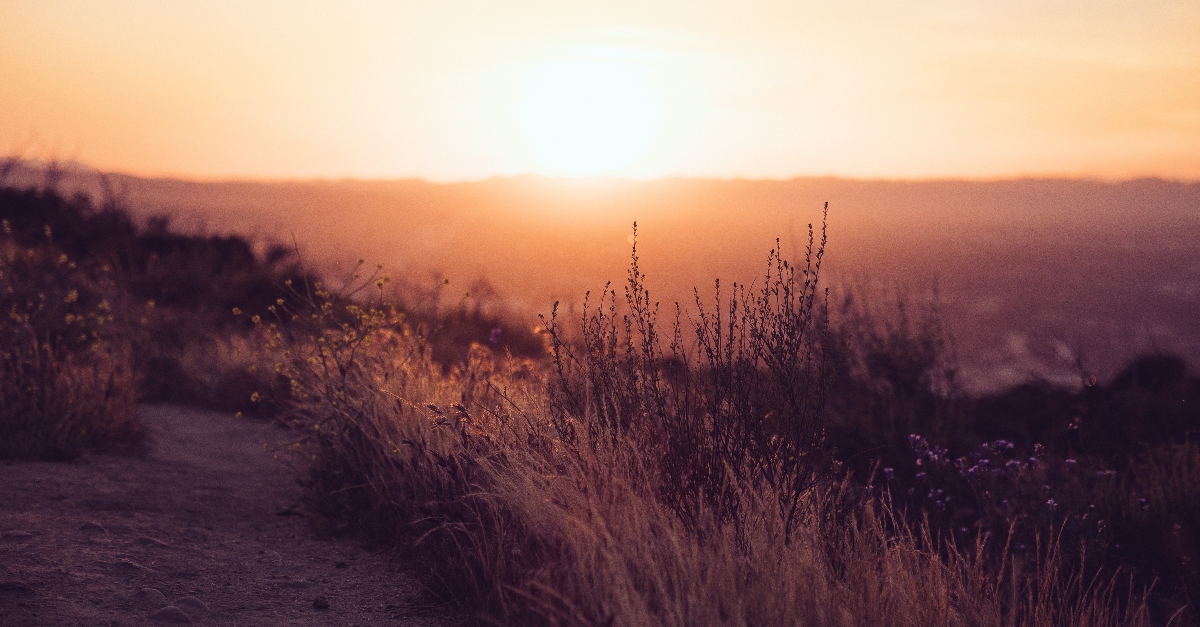 2. Disconnect to Reconnect 
While you may feel that disconnecting from the world was something imposed upon you, we must still make the conscious effort to completely disconnect from the world in order to reconnect with one another.
For years, my husband and I saw "disconnecting from the world" as a time to reconnect with one another. So, we had certain rules during our "disconnect to reconnect" time: No electronic devices, no working, no filling the time with distractions that would distract us from time with one another.
What that may look like in your home is turning off the TV news or your electronic devices for a certain block of time in order to talk to one another, listen to one another, pray with one another, and become "just you two" without a care in the world.
It's challenging right now as we want the latest news, and the latest stats of what is going on. But the world will keep on spinning even if you've checked out of it, mentally and emotionally, for a while, in order to catch up with one another.
My husband, Hugh, and I decided that one of our "disconnect from the world" methods for the next three weeks is to have a Marvel Movie Marathon. (With 21 Marvel movies all available on Disney Plus, we figured we'd have plenty of time to see them all before the quarantine is lifted).
We decided to watch the superhero movies in the order in which they happened in the Marvel Cinematic Universe, not the order in which the movies released to theatres. (Yeah, I know, we are geeks.)
Yet, every evening we have something to look forward to, plus we are spending that time together, not in separate rooms of the house scrolling through our devices.
We've added a "make dinner together" plan just prior to the movie and we find ourselves planning for it throughout the day. Anticipating your time together can almost always make that time more enjoyable, too, especially if your expectation is that the other person have a great time, not just you.
Photo Credit: ©Unsplash/Andre Benz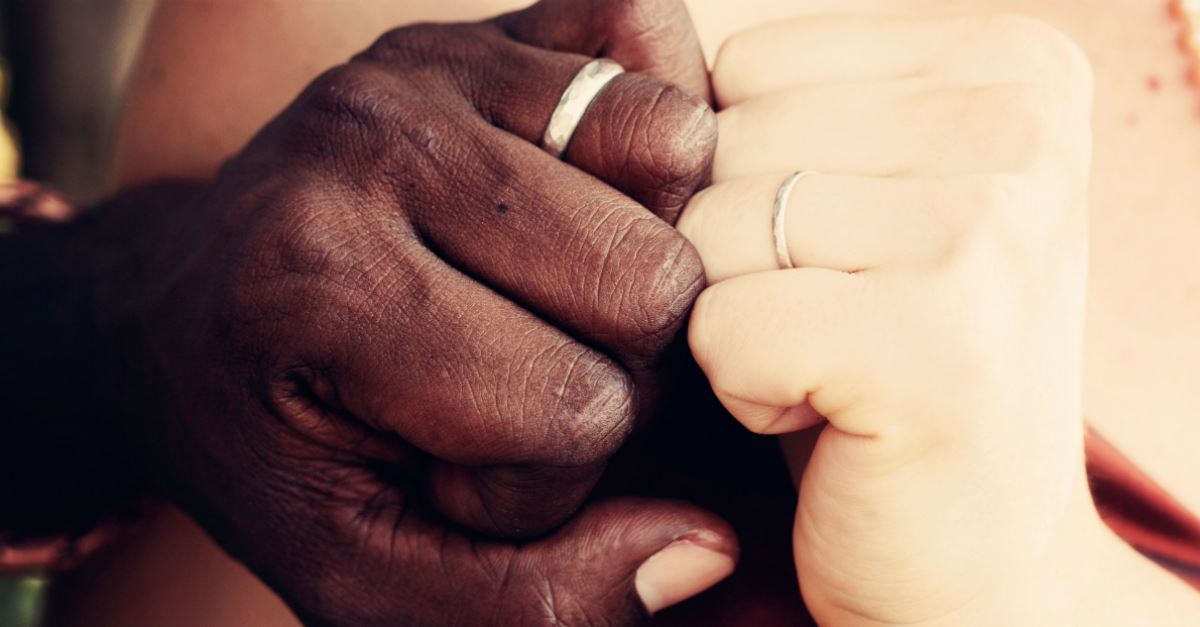 3. Relearn Teamwork
Chances are you and your spouse had developed some routines in which you were pretty independent of each other. But now that you're stuck under the same roof for a while and are possibly getting in each other's space, learning teamwork can greatly help your marriage.
One of the best ways to work as a team is to share a project. Not only will this help you strengthen your bond, but will help you relieve all sorts of stress as you accomplish something creative or that you've been putting off.
Our bedroom window faces a Home Depot parking lot and my husband and I have noticed that parking lot hasn't slowed much during a state-suggested quarantine.
Could it be that everyone's toilets are overflowing or their sinks are stopping up? Or maybe, more couples are finding time to plant their Spring gardens or deep clean areas of their homes or start home improvement projects.
Whatever the project, become a team and accomplish it together. It doesn't have to involve tools or home improvement. Think in terms of something you can both work on.
Set a goal, and complete it together. Even if it's as simple as whipping up a meal together that you've never tried. (Hint: order a themed cookbook of meals you've seen in movies or Delicious Disney--a collection of meals from Disney parks or cruise ships.)
The important thing is to rely on one another to work toward a common goal, even if it's just something fun.
Photo Credit: ©Unsplash/Desiree Fawn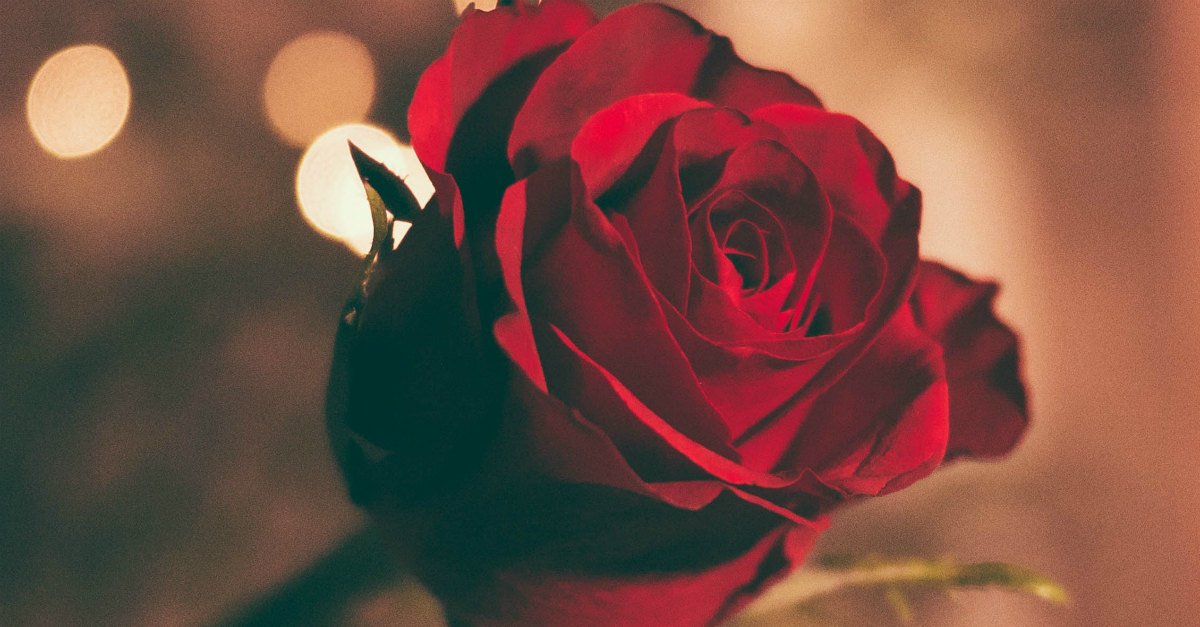 4. Splurge on Each Other
With all that you've been hearing about the economic downturn, the idea of splurging on anything might seem unrealistic to you. But splurging doesn't have to involve money. It can involve time or your heart.
God set the example for how we are to love one another--He loves us excessively. In 1 John 3:1 we're told: "How great is the love the Father has lavished on us, that we should be called the children of God."
To lavish is to give in great amounts and without limit. In Ephesians 1:7-8 we are told that, in Christ, "…we have redemption through his blood, the forgiveness of sins, in accordance with the riches of God's grace that he lavished on us with all wisdom and understanding."
In other words, God didn't barely love us, barely free us, or barely forgive us. He abundantly, excessively, and without limit loved, freed, and forgave us. The almighty God of the universe knew how to splurge on us so we would get an idea of how to splurge, in our own little human ways, on each other.
You can splurge on your spouse by lavishing him or her with love, patience, kindness, gentleness, trust, forgiveness and understanding.
Give them an extra sweet compliment about how much they mean to you. Do extra chores around the house to show your appreciation. Surprise them with takeout from their favorite restaurant—complete with decadent dessert.
To cultivate a closer connection between the two of you, splurge on each other--and love each other as God loves you.
Photo Credit: ©Unsplash/Jamie Street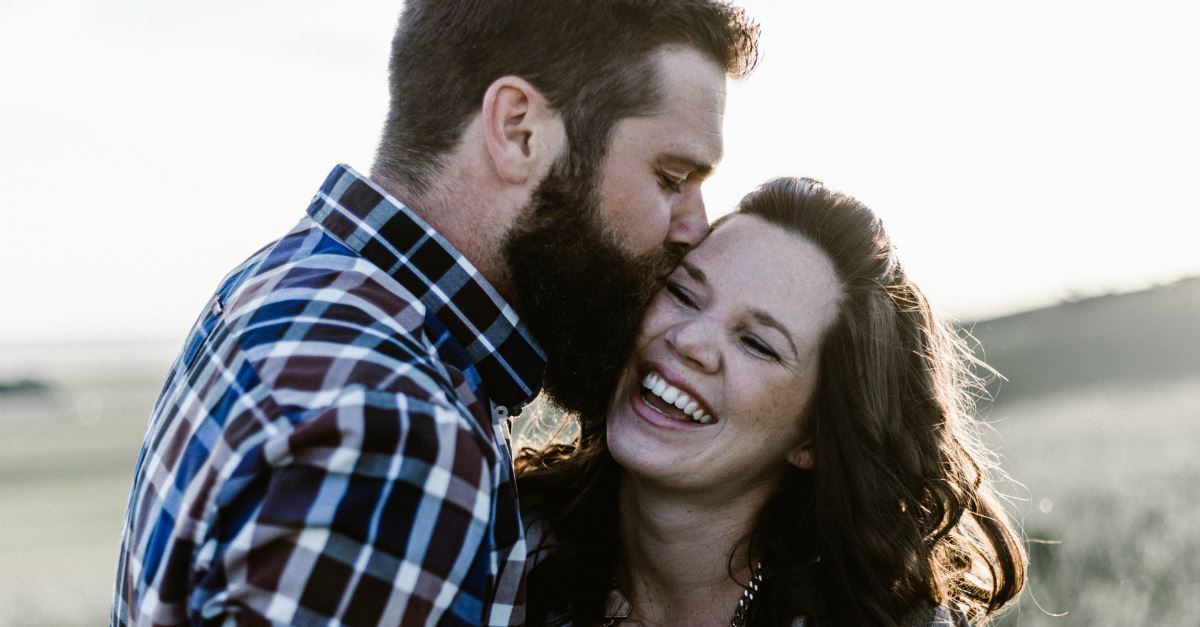 5. Extend More Grace
Chances are each of you is annoyed with certain behaviors of the other. So, take the first step in extending grace – lots of it – to your spouse. Grace is the glue that holds the two of you together.
The Bible says it is by grace (undeserved favor) that we are saved and not by anything that we do--it is the gift of God, so that we can't boast in our salvation (Ephesians 2:8-9).
My husband, Hugh, and I have come to believe that it is by grace (undeserved favor) that we are loved by each other, too, not because of anything we do. It is a gift from each other so that we can't boast in ourselves about how good of a spouse we are.
When I am aware of how unlovable I can be at times, it makes me more loving to my husband, who, by the grace of God, still puts up with me.
Now compare that with the attitude that comes so quickly and naturally to our minds: I deserve better than that. He has no right to treat me that way. I can do better somewhere else. And so on.
A person who extends grace says, "I'd be honored if you would still love me." It's humbling. But it's how we are loved by God and how we must learn to love each other. You can extend grace by being humble, being understanding, not assigning motives, and realizing you are just as human (and therefore capable of making mistakes) as your spouse.
For every five things that my husband does that irritate me, I'm pretty sure there are at least ten things that I do that irritate him.
As you are deliberate and intentional in these five ways, you may begin to see this quarantine as the best thing yet for your marriage.
Remember, this quarantine didn't take God by surprise and He's the God who can work all things (even the situation of being confined together in your house) for the good of those who love Him and are called according to His purpose (Romans 8:28).
---
Cindi McMenamin is a national speaker and author of 16 books that help women and couples improve their relationships with God and one another. Together, she and her husband of 32 years, Hugh, co-authored the book, When Couples Walk Together: 31 Days to a Closer Connection. You can also find help for your marriage in her books, When a Woman Inspires Her Husband, and 12 Ways to Experience More with Your Husband: More Trust. More Passion. More Communication. Find more of Cindi's resources to help your individual walk with God, your marriage, and your parenting, at her website www.StrengthForTheSoul.com.
Photo Credit: ©Unsplash/Priscilla Du Preez