Becoming a Good Friend - A Few Minutes of Bible Study - Episode 2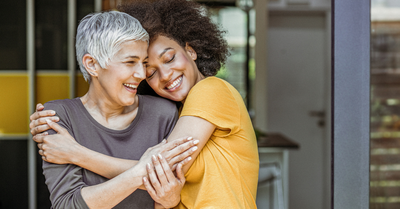 By Meg Bucher, Crosswalk.com
"Thank you for making me so wonderfully complex! Your workmanship is marvelous- how well I know it."- Psalm 139:14 NLT
Take a minute to glance at the wallpaper on your phone or computer screen. What is it an image of? What does it represent to you? What, by looking at it, are you reminded of? Is it an image of people? When I asked this question to a room full of Young Life leaders and high schoolers, most of us answered: pictures of people. "These are my friends." "My friends." "Friends."
Friends are an important part of our lives. We embrace them tightly and suffer greatly when one moves away or a conflict ends the relationship. God never intended for us to live alone. Our relationships with other people are so important. He purposefully places the people around us! No relationship, however, is more important than one with our Father in Heaven through Christ Jesus. The power of the Holy Spirit in us through Christ gives us a new perspective of ourselves and the other people in our lives.
What is Self-Awareness?
"Though good advice lies deep within the heart, a person with understanding will draw it out." Proverbs 20:5 NLT
Self-awareness is not akin to self-centeredness. I think we get the two confused a lot. In a world obsessed with "self," it's important to reference the Father of all relationships to learn how to cultivate healthy ones. The Bible talks a lot about friendship, but it's important to know ourselves before we can maintain a good relationship with someone else.
Being self-aware is different than being self-centered. Self- centered is the arrogant circling of everything in our world around our preferences. Self-awareness bodes a knowledge of who we are in Christ Jesus. All of us have strengths and weaknesses. When we are aware of them, we can bring an authentic presence to friendships and relationships. Self-aware people are not dependent on someone else's praise or crushed by criticism because they know who and Whose we are.
How Do We Become Self-Aware?
"Because of the privilege and authority God has given me, I give each of you this warning: Don't think you are better than you really are. Be honest in your evaluation of yourselves, measuring yourselves by the faith God has given us." Romans 12:3 NLT
Everything we do stems from our relationship with Jesus. Once we begin to walk with Him, our lives are forever changed. This shift begins to crowd out the selfish tinge of the world as we follow Christ. We cannot see our true selves, or others, without Him. We cannot be genuinely good friends to others without His strength. These are just some Bible verses that describe the goals of our growing character in Christ:
These things develop as we walk through daily life with Jesus. How amazing! We could never be this kind of person on our own, but this is who we are becoming in Christ! So often, we look for these characteristics in other people—standards only Christ fulfills. The rest of us are on a journey, catching glimpses of what it is to see ourselves and others as He does. Self-awareness is different when we are following Jesus.
"When we lack self-awareness, we misunderstand others, which leads to misunderstanding God," Robert Cheong explained, "Our pride blinds us with inaccurate ideas about who we are in our relationship with God. A lack of self-awareness can also hinder our awareness of the hearts and lives of others, which impacts how we love and lead those around us. If we don't see and understand how we struggle to love God and others, we won't seek Christ to change the way we love."
Christ Jesus is love. The greatest expression of love known to man is His sacrifice on the cross for us. Self-awareness …leads us to Jesus in sheer dependence upon Him! We don't look for or see what the world wants us to see. Instead, we begin to recognize who we are …the person God sees—His child, who He created for a specific purpose. No one else can take our place in the world or His heart. Our friendship with God is most important. It is through Him we see and understand what love really is.
How Does Self-Awareness Affect Friendship?
"Praise the Lord; praise God our savior! For each day he carries us in his arms." Psalm 68:19 NLT
My favorite friendship in the Bible is between John and Jesus. John referred to himself as Jesus' favorite. John 20:2 says: "She ran and found Simon Peter and the other disciple, the one whom Jesus loved…. She said, 'They have taken the Lord's body out of the tomb, and we don't know where they have put Him!'" (NLT) Again, in John 21:20: "Peter turned around and saw behind them the disciple Jesus loved- the one who had leaned over to Jesus during the supper and asked, 'Lord, who will betray you?'" (NLT)
In referencing himself as "the one Jesus loved," I imagine John was proclaiming to be His best friend. "Loved," in the original Greek translation, is two different words in these verses. In John 20:2, it is the word phileo, meaning: to love, approve of, like, sanction, treat affectionately or kindly, welcome, befriend, and show signs of love. The word for love in John 21:20 is agapao, meaning: to welcome, entertain, be fond of, love dearly; be well pleased, and be contented at or with a thing. In every possible way, John knew Jesus deeply loved him. John was self-aware, and it gave him confidence. Picture him leaning on the Savior of the World during what we know now as the Last Supper. This enabled him to love others because he knew he was loved.
The key to friendship is understanding how much God loves us and that everything we desire is found in Christ alone. It takes the pressure off our relationships to understand who and Whose we are. In an article about self-awareness, Steve Graves wrote: "People who have accepted themselves usually don't spend an inordinate amount of time and energy trying to be someone else or find their self-worth in pleasing someone else. They are comfortable in their own skin, self-aware enough to see their flaws, and eager to improve without a desire to become someone they aren't. Then they are freed to become the best version of the person God created them to be."
When we realize our need for Jesus, a healthy self-awareness takes root. When we look through the lens of His love, we realize how much we fall short. This isn't to shame us but to uplift us, knowing He carries us daily. Like most things in life, we are the best version of ourselves …the best friend to others …when we let go …and let God proceed with His sanctifying work in our daily lives.
Click below to watch Episode 2. Click here to watch Episode 1.
Photo Credit: ©Getty Images/Nikola Ilic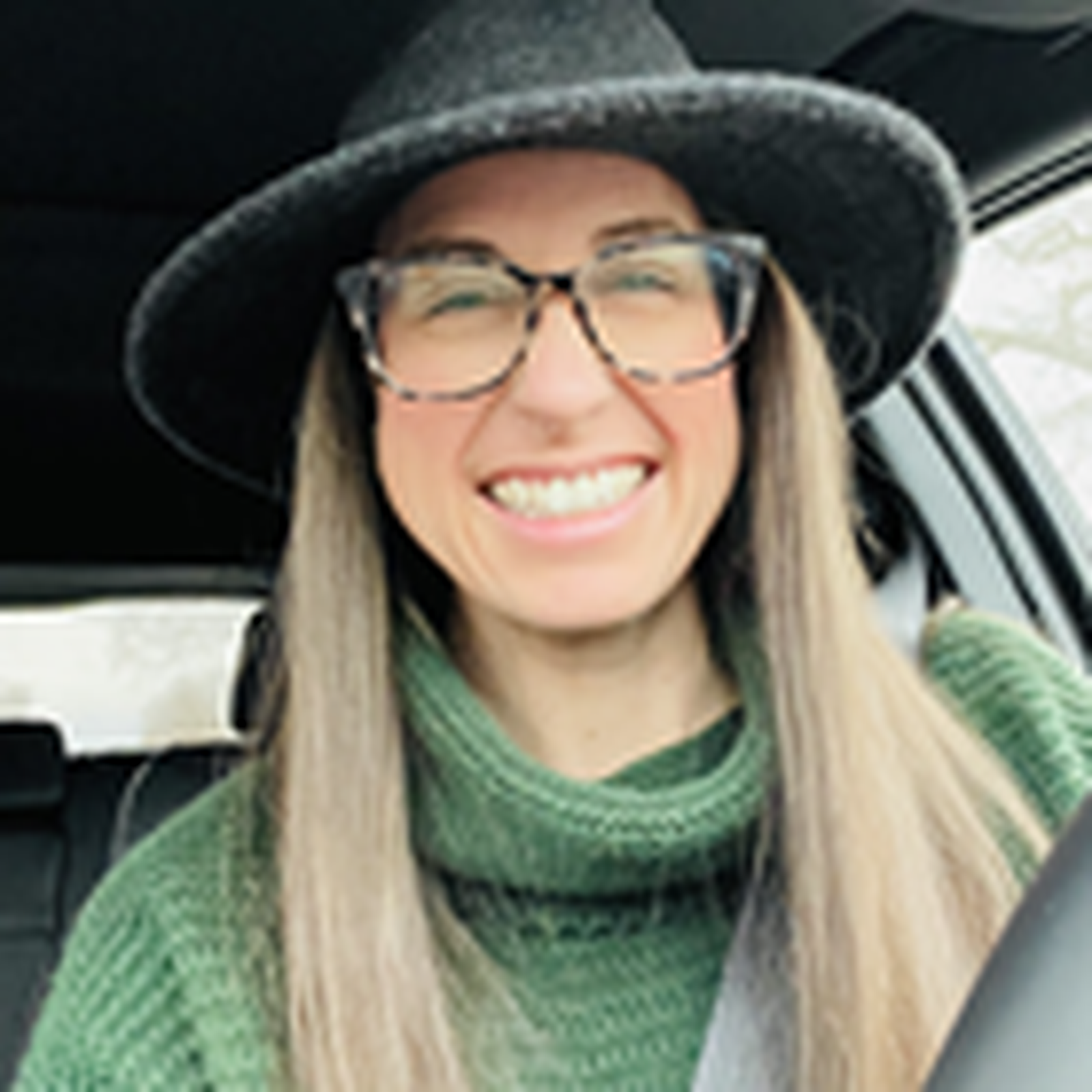 Meg writes about everyday life within the love of Christ. Join her on the journey as she launches her new site Joy Overflowing, or join her longstanding community at Sunny&80. She is also the author of "Friends with Everyone, Friendship within the Love of Christ," "Surface, Unlocking the Gift of Sensitivity," "Glory Up, The Everyday Pursuit of Praise," "Home, Finding Our Identity in Christ," and "Sent, Faith in Motion (October 2023 release). She earned a Marketing/PR degree from Ashland University but stepped out of the business world to stay home and raise her two daughters …which led her to pursue her writing passion. A contributing writer for Salem Media since 2016, Meg is now thrilled to be a part of the editorial team as the Editor of ChristianHeadlines.com. Always active in her community and the local church, Meg also leads Bible study and serves as a leader for teen girls.

Related podcast:
The views and opinions expressed in this podcast are those of the speakers and do not necessarily reflect the views or positions of Salem Web Network and Salem Media Group.
Related video:
These verses serve as a source of renewal for the mind and restoration for the heart by reinforcing the notion that, while human weakness is inevitable, God's strength is always available to uplift, guide, and empower us.
Video stock video and music probided by SoundStripe