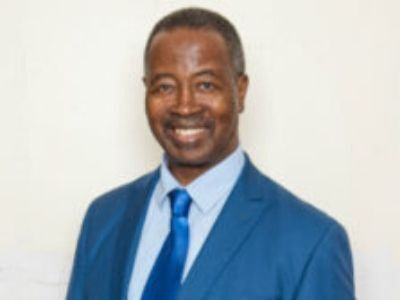 The Scripture-Driven Church broadcast airs on selected radio stations each week, and is also available 24 hours a day on the web. People in every U. S. state and over 55 countries tune in regularly.
At the beginning of each broadcast, our announcer reminds listeners of the Biblical principles behind our message:
"The church of Jesus Christ must be the Scripture-driven church. God's inspired, inerrant Word must be our sole authority, and our infallible critic, in every area of life and ministry."
---
The primary objective of this ministry is to give both a practical and exegetical interpretation of Scripture. The interpretation of Scripture should never be based on a creed or denominational biases. We will let the word of God speak for itself. Therefore, this ministry is not associated with any particular Church. We love God's Church and believe that it is the obligation of all of God's people to attend a Biblically sound local assembly. However, many people study the Bible through the filtered lens of their denomination. This ministry will be free of these kinds of preconceptions. The only presumption that we make is that the Bible is divinely inspired, inerrant, and infallible.
Our approach to the study of Scripture is a grammatical, literary, and historical method of interpretation. We believe in studying one book at a time, chapter after chapter, verse by verse. This expository method helps us avoid the problem of distorting a verse or passage by separating it from its larger context. I will examine the passage from the original Hebrew or Greek text along with the New American standard translation or the King James Bible. After a detailed exegesis of the passage, I will give a practical application for daily living.
This ministry is strictly for Bible study. There is no singing, concerts, or shows of any kind. We do not get involved in politics or social advocacies. Lawrence Taylor Ministry (LTM) is about only one thing, the study of Scripture.
About Dr. Lawrence Taylor
I have been in the teaching ministry for almost 40 years. I received a B.A. degree from Philadelphia College of the Bible, a Master of Theology and a Masters of Scared Theology from General Theological Seminary of the Episcopal Church. My Masters of Scared Theology in the New Testament was done at Union Theological Seminary under the late New Testament scholar, Robin Scroggs. I also received a Doctor of Ministry from New York Theological Seminary. Prior to my studies at Philadelphia College of the Bible, I studied history at Brooklyn College with a minor in Classical Greek. The professors at Brooklyn College also allowed me to study the Greek of the Church Fathers, especially the works of Athanasius. My studies afforded me the opportunity to translate from Greek to English some of the works of Athanasius, especially the long sections on the Arian Controversy.
I have been at New York School of the Bible for 38 years, teaching a variety of Biblical and ministry subjects. I taught New Testament Greek at New York Divinity School and Seminary of the East. I have served as Pastor of Kenilworth Baptist Church since 1997 to the present. God called me to teach His word. My ministry has been a teaching ministry and this new initiative (LTM) will help me reach more people with the word of God.