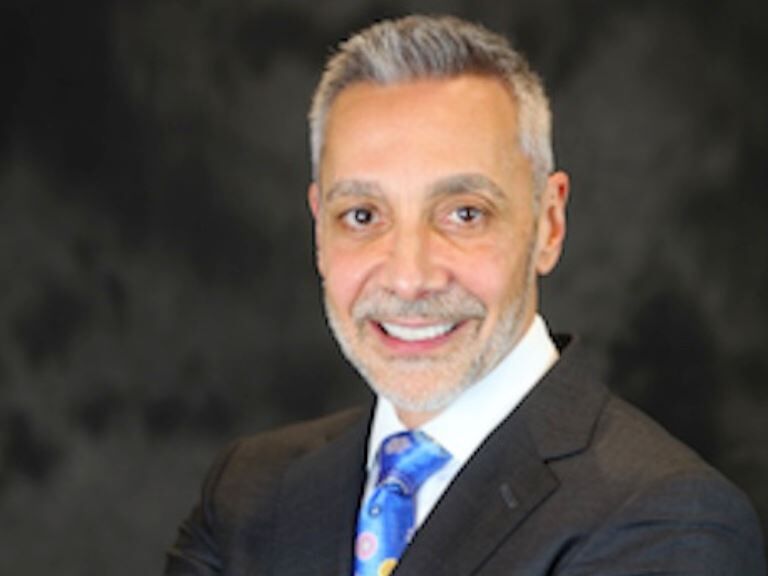 Pastor Ray Hadjstylianos Living Word Christian Church, White Plains, NY, presents _More Than Conquerors_ weekdays at 2:00PM. As a teaching pastor for more than 35 years, Pastor Ray's heart and vision is simply to build-up God's army, enabling them to stand strong in their faith. As the Senior Pastor at Living Word Christian Church in White Plains, NY, Pastor Ray challenges listeners to being their walk in integrity and victory, forever changing their lives as transformed by the power of God. Pastor Ray reminds us that just because the journey gets difficult, it doesn't mean God's not in it!
Show Links:
Sponsored By:
---
---
Born-again and filled with the Holy Spirit, Pastor Ray Hadjstylianos was saved as a young teenager in the early charismatic movement of the 70's and had always felt the call on his life to serve God and God's people in some special and meaningful way.
In those very formative years, not having a spirit-filled pastor to follow nor a caring church where he could be taught the Word of God, while in his early twenties, he found himself having to rededicate his life as a young adult and search more earnestly for a spirit-filled church that preached a solid faith message.
Ultimately, in 1983 and influenced heavily by the T.V. Ministry of Apostle Fredrick K.C. Price and his powerful Word of Faith message, Pastor Ray joined a small local Assembly of God Church and immersed himself in their Ministry of Helps. His calling and his dedication obvious to his new A.G. pastor, he was soon leading the youth group and worship team as well as teaching an adult bible study class.
After three years of faithful service and recognizing the strong call on his life, his A.G. pastor asked him to serve as his fulltime assistant pastor – a paid staff position he held in the A/G Fellowship for another two years into 1988.
Mid-way through that year of 1988, feeling strongly about God's leading him to begin his own work -- initially as an independent bible study -- and with the blessing of his A.G. pastor, he started his own local church – originally incorporated as Living Word Christian Center -- in a small rented facility and with only 12 members! At the same time, he was awarded his ministerial license and certificate of ordination by Faith Christian Fellowship International and LWCC became a member in good standing of that fellowship body. Later, in 1997, the church became affiliated with The Righteous Preachers' Network – a Mark T. Barclay Ministry.
LWCC held their first official church service, as a recognized church group, in September of 1988 and operated as a church in that rented facility for the next 12 years, with Pastor Ray as their leader. In 1997, after several years of fundraising, Pastor and his small congregation stepped out in faith and bought a 4.3 acre parcel of land in White Plains, New York – the future home of a brand new multi-million dollar facility with a 500+ seat sanctuary and 14,000 square foot church building – Living Word Christian Church.
Pastor Ray conducted the first service in that new church building in May, 2000.
Now in his 35th year of fulltime ministry and with a congregation of more than 1,500 that call him their pastor, he continues to preach the uncompromising word of God in a personal and easily understood manner. The messages he preaches are alive, powerful and anointed in meeting the spiritual needs of his people. Each week he challenges his flock to walk in integrity and have a stronger, more committed, personal relationship with Jesus Christ – thereby, forever changing a life literally transformed by the power of God.
His vision and heart is to simply build up God's people, enabling them to stand strong in their faith through a knowledge of God's promises and His Word. By way of this strong stand, he trusts they will now be well-equipped to meet life's daily challenges in their everyday walk; minister to others; and ultimately be God's hands and voice extended to a hurting and dying world.