Your Move with Andy Stanley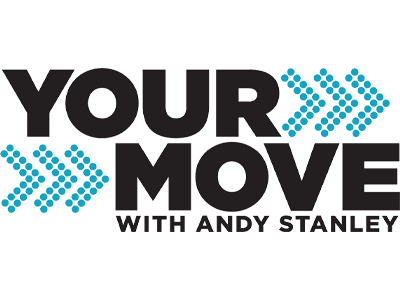 Your Move was started in 1976 by two friends in a garage in Silicon Valley. Oh wait, that was Apple. But similarly, Your Move is a worldwide exporter of innovative ideas designed to simplify and enhance life for its users. With a fresh perspective on Christianity, Your Move helps people avoid regret one decision at a time.
Show Links:
---
Communicator, author, and pastor Andy Stanley founded Atlanta-based North Point Ministries in 1995. Today, NPM consists of 7 churches in the Atlanta area and a network of more than 100 churches around the globe that collectively serve nearly 116,000 people weekly.

As host of Your Move with Andy Stanley, which delivers over seven million messages each month through television and podcasts, and author of more than 20 books.

Andy and his wife, Sandra, have three grown children and live near Atlanta.