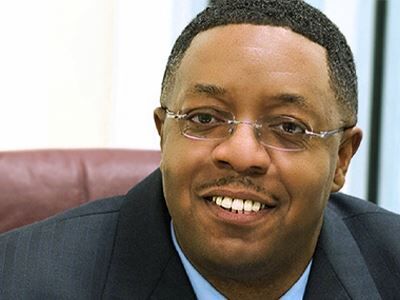 Changing Lives Ministries and Pastor Paul B. Mitchell invite you to Change Your Life today! Change Your Life is a bible-believing program that gives hope and life through the teachings of Jesus Christ, including practical principals to Change Your Life for the glory of God. Pastor Mitchell is a dynamic minister with a passionate calling to reach the unsaved and saved through encouragement, teaching and hearing the word of God, including encouragement for everyday life.
Show Links:
---
Paul B. Mitchell is the Senior Pastor, and visionary, for Changing Lives Christian Center, located in the East New York section of Brooklyn, NY. Pastor Mitchell believes that, as human beings,
we have a responsibility to empower one another.
Pastor Mitchell was born in Kingston Jamaica, the sixth of seven sons to Alfred and Myrtle Mitchell.
In 1971, the Mitchell family migrated to the United States. At the tender age of nine years old,
Paul remembers his parents working tirelessly and diligently, to provide for him and his brothers. Admiring his parent's work ethic, determination, and zeal to make "life" for the family,
was the motivation needed to fuel and fulfill the calling on his own life.
Pastor Mitchell was a successful banker for over fourteen years.
Working with well-known banks like Chase, First Card and EAB helped to prepare him
for the leadership role that he now holds today, naturally and spiritually.
January 1st, 2003, Pastor Mitchell was called to a new role.
He transitioned from banker to Pastor, seemingly effortlessly.
In just a few short years, very humbled by the apparent hand of God on his life,
Pastor Mitchell is shepherding not just a church, in the East New York section of Brooklyn, NY,
but has become known to the New York Tri-State area, by way of T.V and Radio.
​
Pastor Mitchell is being used by and by God in a remarkable way.
He ministers directly to the hurts, issues, and challenges that people face
in a very practical and relevant way. At Changing Lives Christian Center our motto is
"A Place Where Love Lives & Lives Are Changed".
Truly, 'Changing Lives' is changing lives.
We have adopted the old proverb that says, "If you give a person a fish, he eats for a day; but if you teach him how to fish he eats for a lifetime." Our goal is to meet each person at the point of their need and equip him or her for success, by teaching them how to live successful Christ-centered lives.
Pastor Mitchell is a man of integrity and uprightness. He's a giver of himself.
Most importantly, he is a man of God that seeks to honor and obeys God in all his ways.