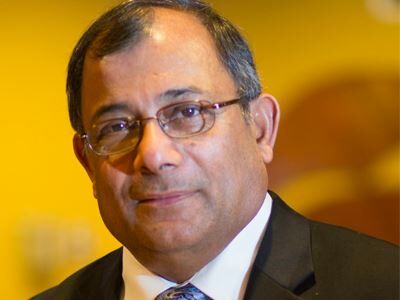 ---
Pastor Dr. Sunny Philip was born in a small village in South India. After his college education, he came to New York in 1977 marrying Mercy Philip. He was 21 and she was 17 at the time. They are married for 44 years with three adult children and five grandchildren.
He continued his studies at Polytechnic University in Brooklyn, and took a degree in Chemical Engineering. But to his surprise, God awakened the call of God that was upon his life as a young boy and he started his ministry among young people. God used him to establish the Pentecostal Youth Fellowship of America in 1981, which is still active and serves over 1000 young people regularly. He was ordained as a Pastor in 1989 and entered into full time ministry in 1994.
Since then God has used him as a Conference Speaker and Revivalist on all continents of the earth. He has published numerous articles on Biblical matters and has authored five books. His latest book is on spiritual warfare titled, "Dimensions of Spiritual Warfare."
Dr. Sunny Philip serves as the Senior Pastor of multicultural Gateway Christian Center in Valley Stream, NY and gives apostolic leadership to over 500 local churches in North India.