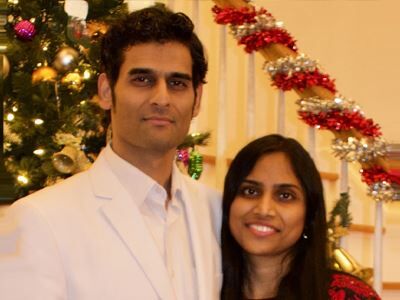 ---
Pastor Kiruba Stephen is an ordained minister whose earnest desire is for the people of her generation to know the awesome love and power of the Resurrected Christ. She is the founder and executive director of EL BETHEL INTERNATIONAL MINISTRIES and co-pastors, ELBIM church in Port Jervis, NY along with her husband, Dr. Pradeep Stephen. As a gifted and anointed singer/songwriter and a preacher of God's Word, operating in the prophetic calling, she has witnessed the mighty move of the Lord in bringing conviction, repentance, deliverance, salvation, healing, and anointing to many men, women and children of all ages in her ministry travels to over 32 states in the U.S., in Canada and in India.
She has ministered, along with her husband, in faith-based drug and alcohol rehabilitation, including over 35 Teen Challenge centers from NY to California and the Walter Hoving Home in NY, NJ, CA and Las Vegas, NV. Pastor Kiruba has also ministered at secular drug and alcohol rehabilitation centers, homeless missions, nursing homes, state universities and has seen many come to the saving knowledge of Jesus Christ. She and her husband have ministered to many married couples and witnessed the restoration of, "hopeless" cases by the grace of God.
Aside from a great love for the broken and the lost, Pastor Kiruba has a special heart for children, youth, moms and women to see God's Kingdom come in their lives. She hosts weekly programs at her church to strengthen them to lead them to serving the Lord in their unique, God-given role as Spirit-empowered vessels of honor to bring down His Presence and His Kingdom at home and wherever the Lord would call them to.
In addition to the, "God of Wonders" radio broadcast here on AM570 The Mission WMCA, EL Bethel International Ministries Church hosts, weekly Bible studies, morning prayer calls, Kids events, marriage ministry, parenting ministry, men and women's ministry, ministers' meetings and Bible school via zoom. Sunday church services in Port Jervis, NY are filled with the Presence of God and each week, people are set free from various addictions, diseases and relational crises by the Love and Power of the Lord Jesus Christ. Pastor Kiruba and Pastor Pradeep are happy to welcome visitors everywhere to partake in what the Lord is doing in our midst in this mighty revival period from on High at EL Bethel International Ministries Church!
Pastor Kiruba is blessed a mother of five precious children and is a firm believer that a woman's first ministry is to her own family in the home. She cheerfully takes on the privilege of meeting the spiritual, physical and emotional needs of her husband and their children. Thus, as a family they share the overflowing joy of serving the Lord together in these exciting end times before our Lord's triumphant return!