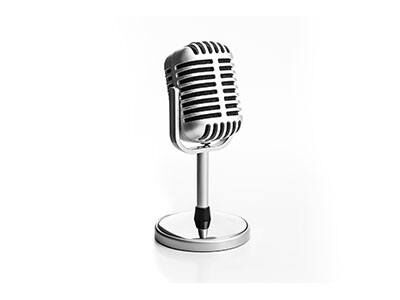 ---
Pastor/Teacher/ Evangelist Kevin B. Jones is a preacher of the gospel of Jesus Christ. He received his formative education in the school systems of Brooklyn, New York. He matriculated through OM Kelly Religious training Institute where he also taught for several years. He received his BRE and started his Masters at Bethel Bible Institute. He has a Certificate in Crisis Incident Stress Management and serves on the Jurisdiction Crisis Team. He is an avid reader of the bible, and various commentaries. Pastor Jones attends various conferences through out the year to further develop his skills.
Pastor Jones received Christ in the formative years of his life at the Thankful Temple Church of God in Christ. There he received his Christian discipline from the teachings of his only pastor, the late Superintendent Clarence Peterson. Superintendent Peterson was a father to Pastor Jones and a unique spiritual leader, who mentored Pastor Jones closely. Under his prayerful mentorship, Pastor Jones received his primary training for ministry. He served in the various ministries of the church, as a young man. Pop Peterson carefully mentored Pastor Jones for his life work in Christ Jesus.
Pastor Jones received his call to ministry at an early age, he started preaching at 14.
He was ordained an Elder in the Church of God in Christ in 1982 by the Late Bishop O. M. Kelly. He was appointed Pastor of the Peterson Temple Church of God in Christ in May of 1998 by the late Bishop Ithiel C. Clemmons.
Pastor Jones has an undying passion for the people of God. He is a builder and organizer of ministry. He serves the community where he Pastor's with pride. Pastor Jones works closely with the 77th Pct. and 73rd Pct. Clergy Council. He is the President of the Brooklyn Clergy/NYPD Task Force. He is also the founder of Transformation 11233, a group of Pastor's within the same zip code bringing Transformation to their neighborhood. Pastor currently works for SOS Program (Save our Streets) as a Clergy Liaison. Pastor Jones currently serves as Vice President of the Fourth Saturday Conference to Bishop James H. Gaylord, in the First Ecclesiastical Jurisdiction Church of God in Christ. Pastor Jones also served the Jurisdiction as the YPWW president for many years. Pastor Jones is a unique leader in the Body of Christ. He is noted for his passion for prayer, teaching, preaching and excellence in ministry.
Pastor Jones has been faithfully married to the lovely Evangelist Connie G. Jones for over 40 years. They are blessed with eight children, Doris, Clarence, Kevin, Christopher, Christiana, Katrell, Krystle and Kandell plus eleven grandchildren.
Pastor Jones preaches an uncompromising message of deliverance and hope through Christ Jesus. His ministry is summed with these words "The Spirit of the Lord GOD is upon me; because the LORD hath anointed me to ….