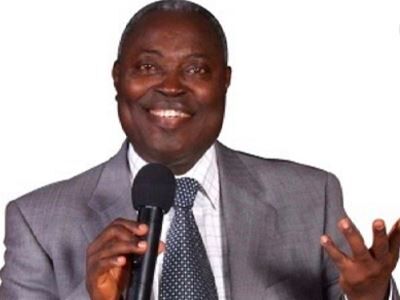 Based on the gospel of John 8:32 "And ye shall know the truth, and the truth shall make you free."
Deeper Life is committed to sharing the gospel of Christ with the primary purpose of unveiling the truth of the gospel to the world, liberating men from sin through faith in the atonement of Jesus Christ, and presenting the benefits of holiness and righteousness to the saints.
---
A MAN WITH A GREAT HEART FOR GOD!
He is not tall, and does not have a larger-than-life character. He does not dominate, nor has he accrued power to himself. He walks slowly, is relaxed, and has a gentle sense of humour with a warm smile and a twinkle in his eyes. He dresses simply, eats simply… and… could have assumed titles to himself. As the Deeper Christian Life Ministry developed – most people enjoy the trappings and regalia of status which followers gladly give. But he calls his followers brothers and sisters, and treats them as colleagues.
W.F. Kumuyi was born in 1941 into an Anglican home. It was a very strict Christian home, he told Isaacson, "We would get up in the morning, read the Bible, sing hymns, and go to church regularly. When I went to secondary school I lost interest in the church because our principal taught us atheism. But after a while I thought again and started going to various churches in town. Eventually, in 1963, a group of singers and preachers from a Gospel church got permission to come to the school. I understood the Gospel message, and was born again on April 5th, 1964. I read John Wesley, Charles Finney, Spurgeon, and lots of other books. I got involved with the Scripture Union, and I grew."
FROM PROFESSOR TO PREACHER!
He gained a first-class degree in Mathematics at the University of Ibadan; then went back to Mayflower School to teach. After five years he went to the University of Lagos to do a Postgraduate Certificate in Education and became a lecturer there in 1973; and that was when he started a small Deeper Life Bible Study group.
In speaking to a group of Pastors under his leadership as General Superintendent, W. F. Kumuyi said: "Our emphasis should be on the practical side of going out. If the Lord comes, let him meet us working for him. Now every time I preach I try to mention evangelism. I have told all the Lagos District Coordinators and Zonal Leaders to spend half their time on evangelism and only half their time on their members. There will always be problems in the church: don't let them take up all your time".
Concluding his book, Isaacson writes, "And, of course, Deeper Life are self-governing. Kumuyi is the founder & General Superintendent, and he carries a tremendous weight in pastoring the Gbagada (Lagos) church alone, quite apart from the (now thousands) of other congregations across Nigeria and the rest of the world. He is a remarkable leader, one of God's people for this generation. Kumuyi has received a great deal from God, but he is adept at passing along what he receives. My feeling is that what God has given his people through Kumuyi will be kept and developed long after Kumuyi is gone. This has been God's work, and to Him be the glory."