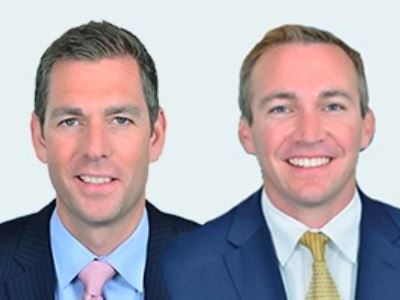 Keeping up with the rapid changes in the financial world is a full-time job! One best left to the experts, like the team at Fellowship Home Loans. No matter your dream, they want to help make it come true.
---
Brian Schiele is a mortgage professional and co-founder of Fellowship Home Loans in Rockville Centre, NY. Brian grew up in Seaford, New York, with a fascination for finance and economics, along with a strong desire to help others that were instilled in him from a young age by his family and local church community. Being attracted to the straightforward nature of mortgage banking over the unpredictable nature of hedge funds, he entered into the mortgage industry soon after he graduated from Hobart College with a degree in economics. Brian also enjoyed the day to day personal interaction of the mortgage industry, but he soon saw a need for more transparency in it. Brian met Mike Rakeman, the co-founder of Fellowship Home Loans, in 2003, when they were both working at a retail mortgage company. As they continued to develop their experience in the retail mortgage industry, they became discouraged by the profit-based motives of the companies where they worked. Being inspired throughout his life by the hardworking people he knew from his church community, he wanted to be a part of a mortgage company based on Biblical principles that would make its customers the top priority over profits. Aiming to set new standards for the mortgage industry, Fellowship Home Loans has quickly grown and become a well-known name in the Christian mortgage industry. We have been able to break new ground with Fellowship Home Loans by offering a customer-oriented and honest approach to mortgages that have proven to be successful and appreciated by their clients. Brian is available to address a myriad of topics concerning the ever-changing economic climate and the impact on home lending.
Mike Rakeman is a mortgage professional and co-founder of Fellowship Home Loans in his hometown of Rockville Centre, NY. Mike began working toward a career in mortgages early by attending college for finance and economics. After graduation, his first job was with a retail mortgage bank, where he assisted in the origination of mortgage loans. Early in his career, he quickly realized the impact and potential of mortgages to change people's lives. Finding satisfaction in helping , Mike began to explore how he could take mortgages a step further, and bring it closer to his vision of what they could be. Mike and Brian Schiele crossed paths in 2003 while working at a retail bank. They learned that they had played against one another in their church's youth basketball league. Ironically enough, they grew up less than ten minutes from one another on Long Island. Sharing the same interests and values, and coming from the same community made the rest easy; there was an instant friendship and Fellowship. As they grew in the profession, they noted customer needs often seemed to come second to profit. Disagreeing with that business model Fellowship Home Loans with a customer-first policy was founded. This critical attention to the value of the customer's experience is what separates Fellowship from the crowd. "With Fellowship, we were motivated to begin a new undertaking where putting customer's needs first was priority. Having the ability to impact people's lives is very rewarding," Mike welcomes the opportunity to share his expertise in home finance, mortgage lending, and customer service.