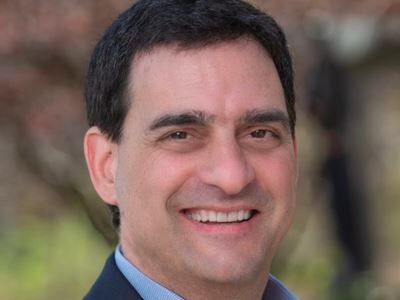 Frank Pallotta is a father, husband and successful businessman running for Congress in NJ-05.
Show Links:
---
Frank is the second of five children, raised by his parents in a middle-class neighborhood in Queens, New York. From a young age, his mother, a nurse, and his father, a bridge & tunnel officer, instilled in him the value of hard work and giving back. After graduating from a New York City public high school, Frank attended St. John's University. Frank graduated with a degree in Finance while working full-time and paying his own way.Frank then embarked on a successful career that took him to some of the largest financial institutions in our country.
Frank is running for Congress in New Jersey for the opportunity to give back to the country that has given Frank and his family so much. As a political outsider and someone who grew up in the private sector, Frank has the experience, the background and desire to make a difference in New Jersey and across this great country. He is beholden to no one and knows that success comes from hard work. As an outsider, Frank has earned the support of the voters in District 5, with overwhelming primary wins in both 2020 and again in 2022. His positions and values are consistent with New Jersey and when elected, he plans to ensure all his constituents have the opportunity to live the American Dream.
After retiring in 2008, Frank planned on devoting his time to his family, friends and charitable causes, but the country descended into the financial crisis. Frank knew he needed to try and help. He co-founded a New Jersey based small business to help struggling homeowners and veterans who were affected by the financial crisis. That company and the programs they created helped tens of thousands of homeowners avoid foreclosure and stay in their homes. These programs were so innovative that it landed Frank and his company an award for the one of the 50 Best Inventions of 2010 by Time Magazine.
Early in his professional career, Frank met the love of his life, Patty. Frank and Patty moved to Mahwah, New Jersey in 1989, and married a few years later. They went on to raise two boys, Daniel & Michael. As his children grew, you would often find Frank on the sidelines of their football & soccer games or manning the grill at their high school and college sporting events.
Today, you can find Frank mentoring the next generation of students and young Americans on entrepreneurism and business through the Leonidas Foundation and helping our veterans transition to the private sector through American Corporate Partners.