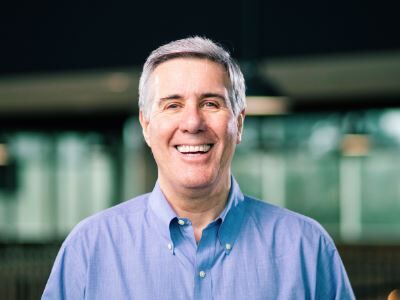 At Open The Bible, our mission is to multiply believers who are rooted in the word of God, growing in love for Christ and bearing fruit, around the world. Our goal is to accomplish this as we:
• Proclaim Christ through Media
• Mobilize Believers in Evangelism
• Equip Leaders for the Church
Show Links:
---
Colin Smith is senior pastor of The Orchard Evangelical Free Church, a thriving, multi-campus church located in the northwest suburbs of Chicago, and president of Open the Bible.
Born and raised in Edinburgh, Scotland, he trained at the London School of Theology where he earned the degrees of Bachelor of Theology and Master of Philosophy. Before coming to the States in 1996, Colin served as senior pastor of the Enfield Evangelical Free Church in London.
He is the author of several books including Momentum: Pursuing God's Blessings through the Beatitudes;Heaven, How I Got Here: The Story of the Thief on the Cross;Jonah: Navigating a God-Centered Life;The One Year Unlocking the Bible Devotional;10 Keys for Unlocking the Bible;The 10 Greatest Struggles of Your Life; as well as others. His preaching ministry is shared around the world through Unlocking the Bible.
Colin and his wife Karen reside in Arlington Heights, Ill., and have two married sons and five granddaughters.