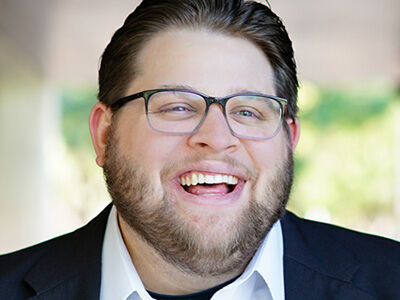 J.R. Bucklew is a visionary. Ideas that he fostered just a few years ago are quickly becoming the standard in other parts of the world. Born a CODA, (child of deaf adults), his first language growing up was American Sign Language (ASL), and though hearing, he still considers ASL his heart language.
His desire for the Deaf to know and understand the Word of God has allowed him to travel to many parts of the world, both ministering to and being an advocate for the Deaf.
His trendsetting spirit helped him start a Deaf church in Mekelle, Ethiopia. There, he and his wife, Feven, opened a café that exclusively employed Deaf people, formed two sign language centers, and helped train others to work with the Deaf.
JR has been the director of Deaf Bible since 2013, and then became President of the Deaf Bible Society in 2015. JR is the architect of the worlds premier Deaf mobile app known as the Deaf Bible app. Growing the distribution of Bible content in American Sign Language from 7000 copies on DVD over a span of 10 years to nearly 500,000 users over the course of 2 years through the Deaf Bible app.
He and his team at the Deaf Bible Society work with Bible agencies such as Wycliffe Bible Translators, Deaf Missions, The Seed Company, Asia Pacific Sign Language Development Association, United Bible Societies, and Deaf Harbor to see that there be a Bible translation in every sign language, and that every Deaf person be engaged with scripture and have the opportunity to know Christ as their Lord and Savior.