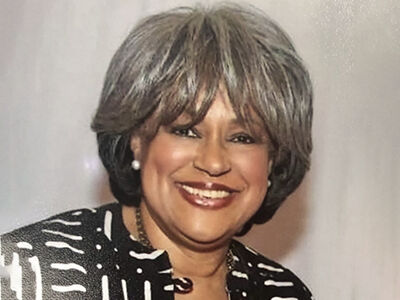 Television Personality, Spokeswoman, and Social Connector
From the streets of her South Bronx childhood to the broadcast studios of present-day Manhattan, Denise Richardson has covered a dizzying array of ground during her illustrious career. A woman of faith, Denise wholeheartedly believes in the power of each and every one of us to make a difference in the lives of others. And so, as the recent former Director of Communications for The Salvation Army she saw that effort at work every day.
Denise's demeanor may be gentle, but her fund-raising prowess is ferocious. As a co-host of The Pledge Drive on PBS Denise has helped to raise millions of dollars to keep its quality programming
coming into homes nationwide. She has raised thousands of dollars for the Mary McDowell Center for Learning in Brooklyn as an auctioneer. In addition, she raised more than $38,000 for SHARE, a nonprofit organization dedicated to self-help for women with breast and ovarian cancer.
Formerly a "Good Morning America" correspondent, lifestyle and news reporter, fund-raising emcee/auctioneer, "Sopranos" guest star,—these are just a few of her many notable titles. While she has many aliases, Denise brings a singular mission to everything she does: to connect people from every walk of life through mutual empowerment, empathy, and understanding.
Everyone has a superpower. For Denise, it's an uncanny ability to connect with anyone—to get everyone in a room to care about almost any person or issue. Cross-over appeal? More like all-over appeal. It's no wonder Denise has been co-hosting The Pledge Drive on PBS since 2000. For three years running, Denise also produced and hosted "Beyond the Bells," a Salvation Army related program on WOR (710) AM New York.
Denise's additional broadcast credits include:
"Good Day Street Talk" (Fox 5 WNYW), host
"Good Day New York" (WNYW), lifestyle reporter
WWOR-TV New Jersey, reporter
WXLO (99X) FM New York, news anchor and public affairs coordinator
WOR (710) AM New York, news anchor, street reporter and talk show co-host.
Newstalk Television, host
Denise's commitment to community outreach extends well beyond broadcasting. She has developed affirmative action programs for a Fortune 500 corporation, taught elementary school children in the South Bronx, and developed a career workshop for female inmates in New York City.
Denise received a BA in Sociology from Hunter College and was inducted into the school's Hall of Fame. Denise is currently a member of the "Inner Circle," an organization of past and
present political reporters. The group produces an annual variety show to raise money for local charities.
Denise knows a little something about facing fears: she once bungee jumped 23 stories in New Zealand and even went skydiving over Long Island from 3,800 feet.