In Touch with Dr. Charles Stanley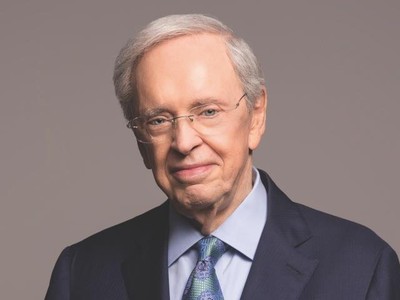 Listen on The Mission WMCA
Tuesday
1:30AM - 2:00AM, 7:00AM - 7:30AM
Wednesday
1:30AM - 2:00AM, 7:00AM - 7:30AM
Thursday
1:30AM - 2:00AM, 7:00AM - 7:30AM
Friday
1:30AM - 2:00AM, 7:00AM - 7:30AM
Latest Broadcast
Our Great Salvation
7/28/2021
People naturally talk about what interests them. In many cases, it's a significant event—perhaps a war, a birth, a tragedy—that changed them, and so they want to share their story with others so they can be prepared for, or avoid, a similar event in their lives. As a believer, the greatest event in our lives is the moment we receive Christ as our Savior. Why is it, then, we often have difficulty sharing that special story? For some people, it's because they don't fully understand what happened at the cross. How could you share a story if you don't actually know what happened? In this sermon, Dr. Stanley shares four reasons why our salvation stories need to be shared: 1. Salvation is the only answer to man's sinful, helpless, hopeless situation. 2. Salvation originated in the heart of a holy God. 3. Salvation was motivated by one thing—not our love for God—but His love for us. 4. Salvation changes our nature. If you have trusted Christ as your savior, the Bible says you are forgiven, redeemed, justified, sanctified, reconciled, and glorified. God applied the redemption of His Son to your life—and that's something worth talking about! Learn more about how the events at Calvary have the power to change your life in this insightful message.
Featured Offer from In Touch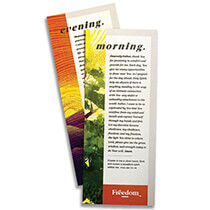 Renew Your Spirit and Restore Your Soul
Discover more of your freedom in Christ, and enjoy a fruitful prayer life. May you feel refreshed each morning and find rest each night. God is always ready for your prayers. These Freedom Morning and Evening Prayer Bookmarks are a beautiful reminder to ask God to renew your spirit and restore your soul. Request your FREE set of two bookmarks today—one to guide your personal prayer time, and another one to share with a friend.