A Prayer Inspired by Psalm 8 - Your Daily Prayer - June 6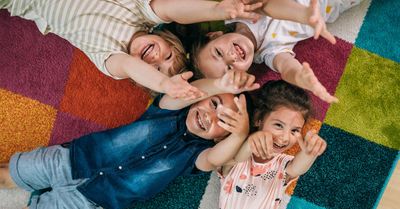 By Emma Danzey, Crosswalk.com

A Prayer Inspired by Psalm 8
By Emma Danzey
"Through the praise of children and infants you have established a stronghold against your enemies, to silence the foe and the avenger." - Psalm 8:2
It's powerful to read the descriptions in the Bible of how God views children and babies. He cares for them and has beautiful lessons woven into learning from them. Psalm 8:2 powerfully reminds us that praise from these little ones has created strongholds against the enemy, to the point of silencing the avenger. The contrast between an innocent baby to an avenger is vast. However, baby-sized faith, mustard seed faith, moves mountains spiritually! Today we will come before God like little children, nothing fancy, just our hearts. We will seek Him and remember the truth that He is working on our behalf, and we can depend on Him.
Let's Pray:
Our Father,
Thank You that we do not have to be the most well-spoken or equipped to pray to You. Thank You that You invite the least of these to come to You. We are welcomed in Your presence by Your blood Jesus. Thank You that as we praise You, even with simple songs, words, or actions, it is pleasing to You and powerful against the works of the enemy. You are our God. You are not only Ruler over all creation, but You are also our adopted Father. By Your grace, we are saved. We cry, Abba Father. Dad, thanks for being perfect. Thanks for loving us fully. Thanks for caring for our deepest and smallest wounds. Thanks for protecting us from evil, giving us life, and bringing us into Your family forever. When we get tempted to focus on spiritual intellect, help us to be child-like in our faith and remind us of the heart of dependence and need we have from You. Hold us, please. Help us when we fall. We cannot live without You. You have promised to always be with us and never leave us. Thank you for Your presence and Your love. Thank You for giving us Your identity, even though we fail.
As we look and observe the actions and lives of little ones daily, we may better understand how we are supposed to live in a relationship with You, totally dependent, trusting, and believing. You are the Perfect Father. Where our earthly fathers (or lack thereof) have tainted our view of You, would You please give us a corrected perspective of Your goodness and love? Show us and reveal how You are everything we have ever longed for, and You are our good Father who delights in giving us the good gift of Your Spirit. Where we feel hurt, broken, or hold shame from earthly fathers and their sin, mend us and reveal who You truly are and how You never let us down.
God, we pray You would hold us close to Your heart. Please help us. We, like children, all need You to survive and sustain our lives. We cannot live without You. The very breath we each take in now is by Your creation. We are in awe that You are sovereign and reigning overall. You say in John 1:12 that all who receive Jesus, You give the right to be children of God to those who believe in Your name. We come to You today not just as servants before a king or workers to a boss but as children to our Father. This love is great, personal, and real. We do not deserve it, and we cry out to You for Help demolish strongholds from the enemy. Bless us with Your full armor. We humble ourselves to have child-like attitudes of belief and confidence in You. We love You, Father, praise You, and thank You for adopting us into Your forever family through Jesus. In Your name, Amen.
Photo Credit: ©Getty Images/zeljkosantrac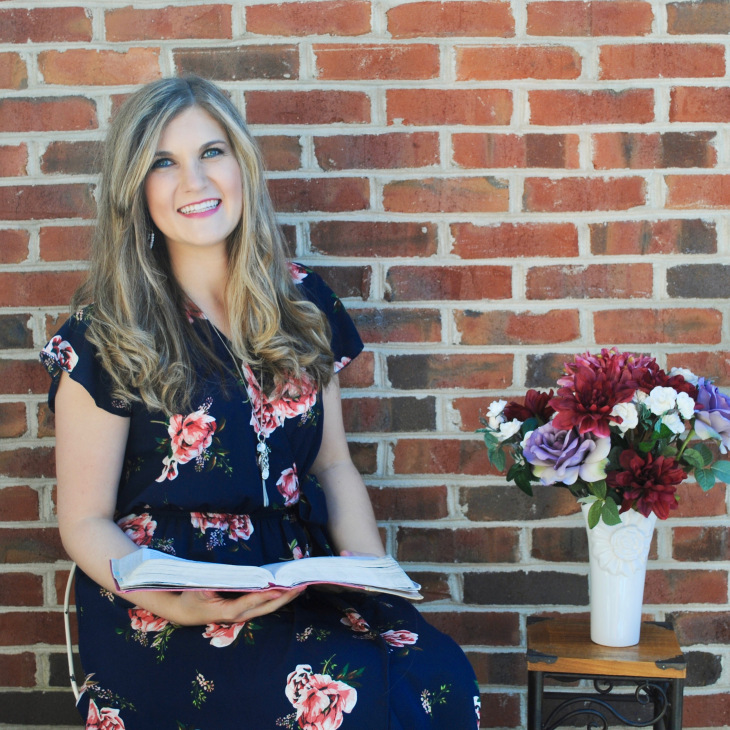 Emma Danzey's mission in life stems from Ephesians 3:20-21, inspiring young women to embrace the extraordinary. One of her greatest joys is to journey with the Lord in His Scriptures. She is wife to Drew for over two years and mom to baby Graham. Drew and Emma serve with Upstate CRU college ministry in South Carolina. Emma is an avid writer for Salem Web Network and provides articles on the Bible, life questions, and on the Christian lifestyle. Her article on Interracial Marriage was the number 1 viewed article on Crosswalk for the year 2021. All the glory to the Lord! She had the joy of hosting Her Many Hats podcast where she explored the many roles that women play while serving One God. Most recently, Emma has released her first Bible Study Book, Wildflower: Blooming Through Singleness.
Emma enjoys singing/songwriting, fitness classes, trying new recipes, home makeover shows, and drinking tea! During her ministry career, Emma recorded two worship EP albums, founded and led Polished Conference Ministries, ran the Refined Magazine, and served in music education for early childhood. Emma also had the privilege of having been a national spokesperson for Mukti Mission based out of India. Mukti has been working to restore shattered lives in India for over 120 years. You can view her articles through her blog at emmadanzey.wordpress.com and check out her Bible Study videos on Instagram @Emmadanzey.
Teach Us to Pray is a FREE prayer podcast hosted by iBelieve writer Christina Patterson. Each week, she gives you practical, real-life tips on how to grow your faith and relationship with God through the power of prayer. To listen to her episode on What to Pray in the Morning for a Worry-Free Day, click below!


Now that you've prayed, are you in need of someone to pray for YOU? Click the button below!

Visit iBelieve.com for more inspiring prayer content.