A Prayer for Faith - Your Daily Prayer - August 16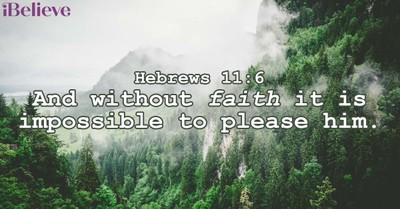 By Emma Danzey, Crosswalk.com

A Prayer for Faith
By Emma Danzey
Hebrews 11:6 says, "And without faith it is impossible to please him, for whoever would draw near to God must believe that he exists and that he rewards those who seek him."
It is beautiful to think about how faith pleases God. Whoever accepts Jesus puts his faith in Jesus. Faith is more than just confidence, it is an unwavering hope and trust in the One True God. It is taking Him at His Word and believing that He is who He says that He is. Faith is a spiritual gift. Whether it comes more naturally to you or you tend to wrestle with fear and doubt, we are going to approach the Lord today and ask boldly for more faith.
We each believe in Jesus by grace through faith for salvation, but after our faith continues to grow in our lives by walking each day learning to trust Him. Where are you lacking faith? What area of your life are you struggling to believe God in? Let's come to Him today and ask for more faith through His Holy Spirit.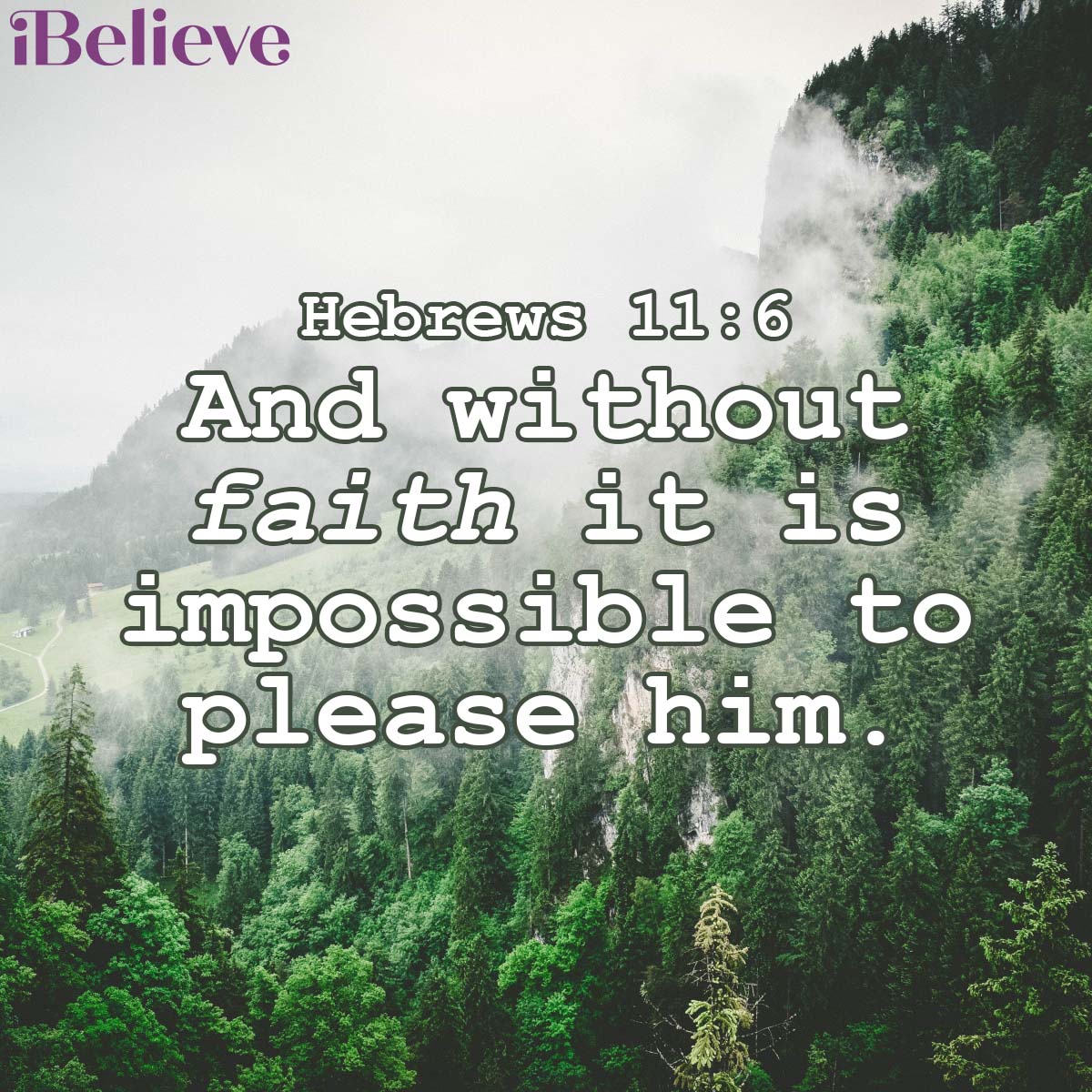 Let's Pray:
Dear Lord,
You are so good. You are the Savior of the world for anyone who places their faith in You. Thank You for the gift of salvation. Thank You for giving me the ability to grow in my trust in You each day. Thank You for giving me Your Word. Romans 10:17 says, "So faith comes from hearing, and hearing through the word of Christ." I have faith today because of Your truth and Your gospel. Please help my personal walk to be propelled forward with You. Please lead me to new levels of faith. Help me not only to believe in You but to believe You. Give me open eyes to see the truth of Your Word and then the courage to walk in it.
You say in Hebrews 11:1, "Now faith is the assurance of things hoped for, the conviction of things not seen." Would You please help me to have the assurance of the promises in Your Bible? Help me to have faith that my forgiveness comes from You, that I am truly Your child, and that I am free from sin and eternal separation. Help me to have faith that with You all things are possible, that even in my trials, You are working, and that living for You is the best path in life.
God, You say in Mark 11:22-24 that I should pray in faith, believing that You will work and answer. I am asking today that you would give me the strength to have even mustard-sized faith in my areas of weakness and struggle. Would You please give me the words to pray and the endurance to trust in You even in unknown or challenging circumstances? Please help me in my weaknesses to rely on You and have a renewed hope in You. Thank You for being sovereign and for hearing my prayers.
2 Corinthians 5:7 says, "For we walk by faith, not by sight." It is so easy in life to live based on what I can see in front of me. Where You are asking me to walk into the unknowns, would You equip me to walk by faith and not by sight? Would you give me the boldness to take every step with You? Even when Your ways do not make sense to me, remind me that Your ways are higher and better than my own. Give me the joy of the Spirit to walk with You.
God, is it tempting to put my faith in people over You? Would you help me to not rest in the wisdom of others but in Your power? (1 Corinthians 2:5) It is so easy to go to people who I can physically see, but I know that it is in You who I do not see where my true help comes from. Give me the ability to test what others say with Your Word. Help me to know when to move and when to wait. In Luke 17:5, Your disciples ask, "Increase our faith!" Please increase my faith today. Amen.
Photo credit: ©SalemDesign/BethanyPyle, Video credit: Stock Footage: soundstripe.com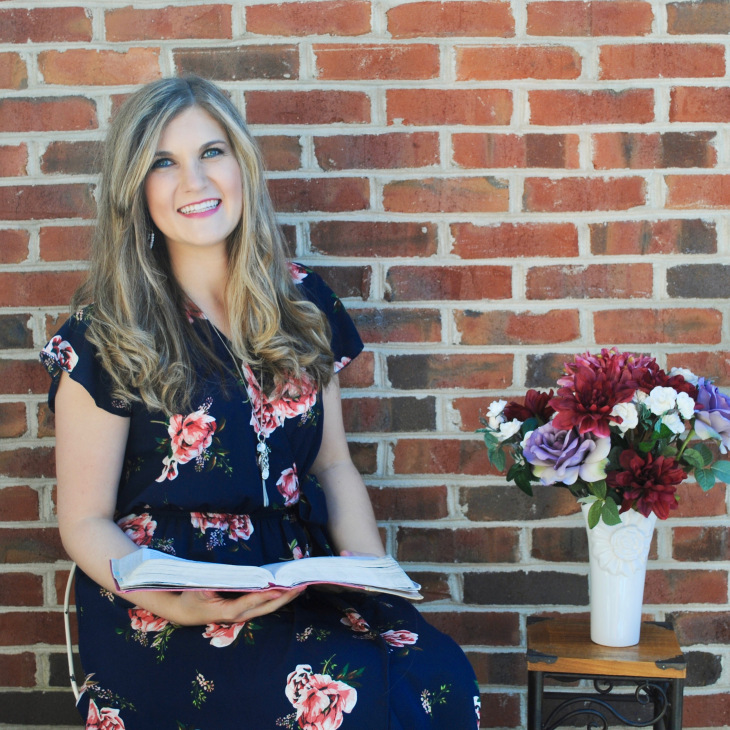 Emma Danzey's mission in life stems from Ephesians 3:20-21, inspiring young women to embrace the extraordinary. One of her greatest joys is to journey with the Lord in His Scriptures. She is wife to Drew for over two years and mom to baby Graham. Drew and Emma serve with Upstate CRU college ministry in South Carolina. Emma is an avid writer for Salem Web Network and provides articles on the Bible, life questions, and on the Christian lifestyle. Her article on Interracial Marriage was the number 1 viewed article on Crosswalk for the year 2021. All the glory to the Lord! She had the joy of hosting Her Many Hats podcast where she explored the many roles that women play while serving One God. Most recently, Emma has released her first Bible Study Book, Wildflower: Blooming Through Singleness.
Emma enjoys singing/songwriting, fitness classes, trying new recipes, home makeover shows, and drinking tea! During her ministry career, Emma recorded two worship EP albums, founded and led Polished Conference Ministries, ran the Refined Magazine, and served in music education for early childhood. Emma also had the privilege of having been a national spokesperson for Mukti Mission based out of India. Mukti has been working to restore shattered lives in India for over 120 years. You can view her articles through her blog at emmadanzey.wordpress.com and check out her Bible Study videos on Instagram @Emmadanzey.
Teach Us to Pray is a FREE prayer podcast hosted by iBelieve writer Christina Patterson. Each week, she gives you practical, real-life tips on how to grow your faith and relationship with God through the power of prayer. To listen to her episode on What to Pray in the Morning for a Worry-Free Day, click below!


Now that you've prayed, are you in need of someone to pray for YOU? Click the button below!

Visit iBelieve.com for more inspiring prayer content.