Have You Committed Your Way to the Lord? - iBelieve Truth: A Devotional for Women - November 18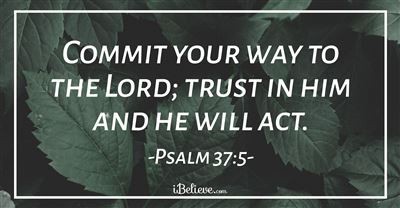 Crosswalk.com

Have You Committed Your Way to the Lord?
By Tiffany Thibault
Commit your way to the Lord; trust in him and he will act. - Psalm 37:5
My husband and I were super excited to buy a house that had a pool. My oldest daughter was already an amazing swimmer and could barely wait to unpack her bathing suit and jump into our very own swimming pool! My younger daughter was two and though she loved her bath, was a bit hesitant about this whole big pool thing.
So I hired a sweet private swim teacher to come to our pool and teach my daughter. This amazing lady was able to get my daughter to swim across to the other side of the pool all by herself, within just a few lessons. It was wonderful that my two-year-old was able to swim and play in the pool with her sister, with me sitting on the edge. The teacher wanted me to practice with her throughout the week, but also to have her wear arm floaties when she would get tired. Somehow, my little girl equated swimming with those arm floaties.
My two-year-old trusted her floaties to keep her safely bobbing on the surface. It gave her the freedom to enjoy every inch of the pool. She wanted to swim every day, for hours and her physical strength grew, along with her confidence. It opened up a new world for her.
She insisted on wearing them every time she got in the pool. I did allow her to wear them, but as the summer progressed, I inflated them less and less without her knowledge. It got to the point that there was absolutely no air left in them, but she still insisted on wearing them, thinking she needed them to swim.
Our walk with the Lord could be compared to my daughter using her pool floaties.
Life can be a struggle at times, and we often end up in the deep end, with the worries and concerns of our lives causing us to tread the water. Sometimes it might feel as if we can barely keep our heads above the surface. It can feel like there are too many kids jumping into the pool, their splashes making it way too difficult to see clearly.
The Bible verse tells us to "Commit your way to the Lord." When my daughter decided to go swimming, she fully committed to what that meant. She would ask me for permission, then convince her older sister to join her, and then had to go put on her bathing suit and without fail, the floaties. She was intentional about creating this fun experience again and again all summer long.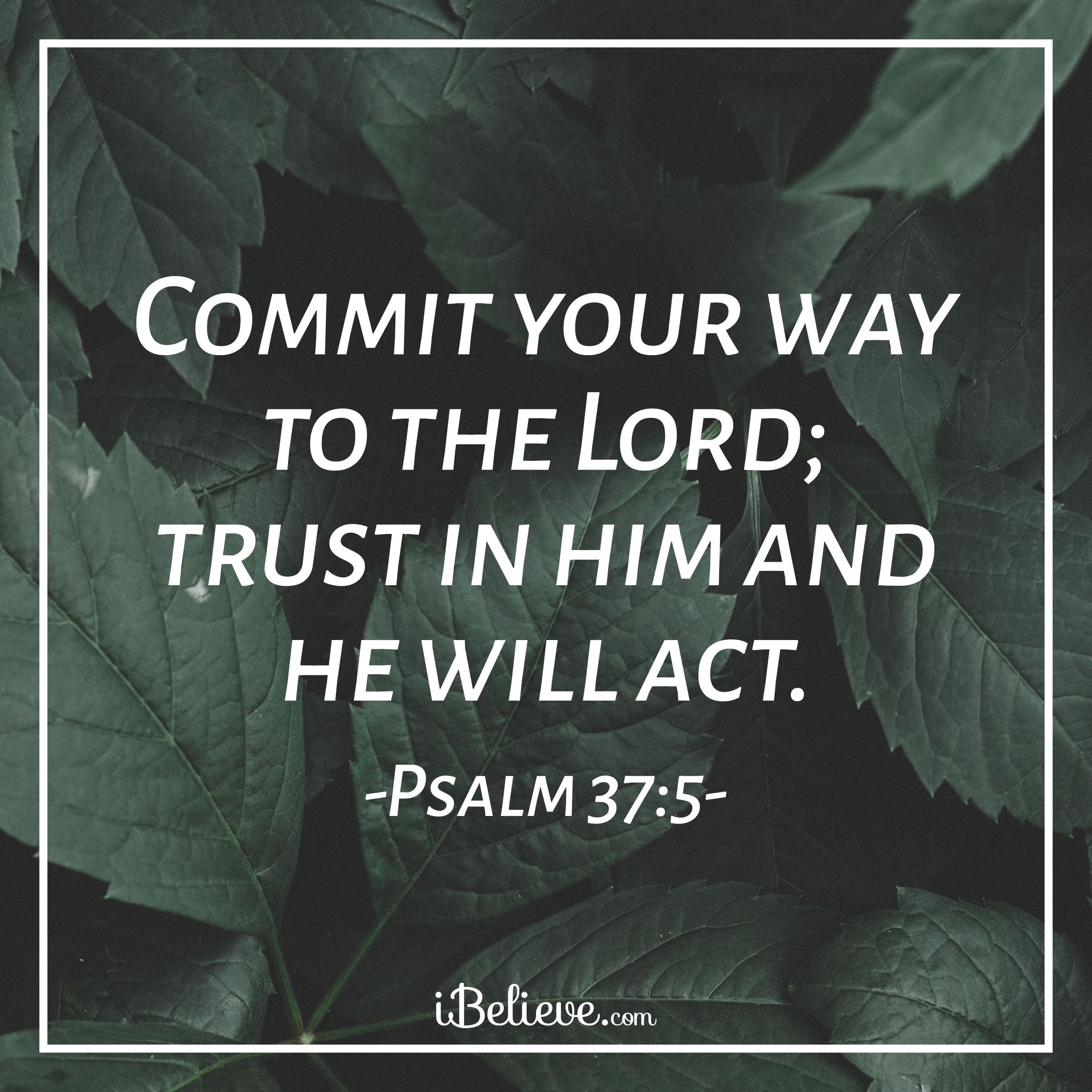 In your schedule today, in the decisions you have to make, the people you interact with, the places you have to go, have you committed each and every one of these to the Lord?
When my little girl committed to jump into the pool, she prepared beforehand. Perhaps if we were to be intentional about committing our day, our situations, and our relationships to the Lord, we would view our life different. Perhaps we would experience our life in a new way.
If we were to commit our way to the Lord, we could then experience what the second part of the verse promises: "trust in him and he will act." My daughter put those floaties on each of her arms before she jumped into the deep end of the pool. She knew that no matter how many times she jumped in and went under the water, that the floaties would work. The floaties would allow her to pop back up to the surface, every single time.
If you have committed your ways today to the Lord, you can go into the day before you, trusting that He will guide, direct, and protect you. If you have given it over to Him, then you can realize that every little thing that comes your way today, has been allowed by Him.
You can trust Him in it all. In the sickness, the traffic, the smiles and tears, in sunrises and sunsets, in the new and the old. Will you commit to the Lord the tough things in your life? You can trust in Him, knowing that He will act in it and for you every single time.
So before you move onto the next thing in your day, will you take a moment right now to commit the rest of your schedule, your decisions to Him?
Walk confidently into each situation and circumstance as an opportunity to trust Him. He will act. He will not let you drown. He wants you to trust Him in everything. So put on your faith floaties, and leave your everything in His loving and capable hands.
---
Tiffany Thibault enjoys living life with her husband, two daughters and one very large dog in San Diego. She not only homeschools her girls, but she also loves to write about Jesus and speak about Him to groups of women. She loves long walks, coffee and anything chocolate.
Looking for authentic conversations about how to deal with body image, insecurity, and comparison issues as a Christian woman? The Compared to Who? Podcast is the show for you! Twice a week, we tackle tough topics like dieting, disordered eating, weight loss, aging, body dysmorphia, and more from a practical, grace-filled, gospel-centered perspective.