We Belong to the Day - Greg Laurie Devotion - June 7, 2023
Crosswalk.com

Wednesday, June 7, 2023
We Belong to the Day
Because we belong to the day, we must live decent lives for all to see. Don't participate in the darkness of wild parties and drunkenness, or in sexual promiscuity and immoral living, or in quarreling and jealousy. (Romans 13:13 NLT)
Shortly before he died, Freddie Mercury, the lead singer of Queen, recorded a song called "Party." Here are some of the lyrics: "We were up all night, singing and giving a chase… the next morning everybody was hung over."
In the refrain he repeatedly implores his party mates to "come back and play."
Don't be pulled into the illusion that drinking and partying will make you a happy person. Christians should live apart from that.
Romans 13 tells us, "This is all the more urgent, for you know how late it is; time is running out. Wake up, for our salvation is nearer now than when we first believed. The night is almost gone; the day of salvation will soon be here. So remove your dark deeds like dirty clothes, and put on the shining armor of right living" (verses 11–12 NLT).
Here's how the J. B. Phillips New Testament puts it: "The present time is of the highest importance—it is time to wake up to reality. Every day brings God's salvation nearer. The night is nearly over, the day has almost dawned. Let us therefore fling away the things that men do in the dark, let us arm ourselves for the fight of the day!"
That is good advice. Don't chase after those things. Proverbs 20:1 says, "Wine produces mockers; alcohol leads to brawls. Those led astray by drink cannot be wise" (NLT). Eventually the party will be over. Then where will you be?
I'm reminded of the great hymn of the church that says, "On Christ, the solid Rock I stand—all other ground is sinking sand."
This world offers you cheap thrills that never will meet your deepest needs. In the Book of Ecclesiastes, Solomon arrived at the same conclusion: life is empty without God.
Copyright © 2023 by Harvest Ministries. All rights reserved.
For more relevant and biblical teaching from Pastor Greg Laurie, go to www.harvest.org
and
Listen to Greg Laurie's daily broadcast on OnePlace.com.
Watch Greg Laurie's weekly television broadcast on LightSource.com.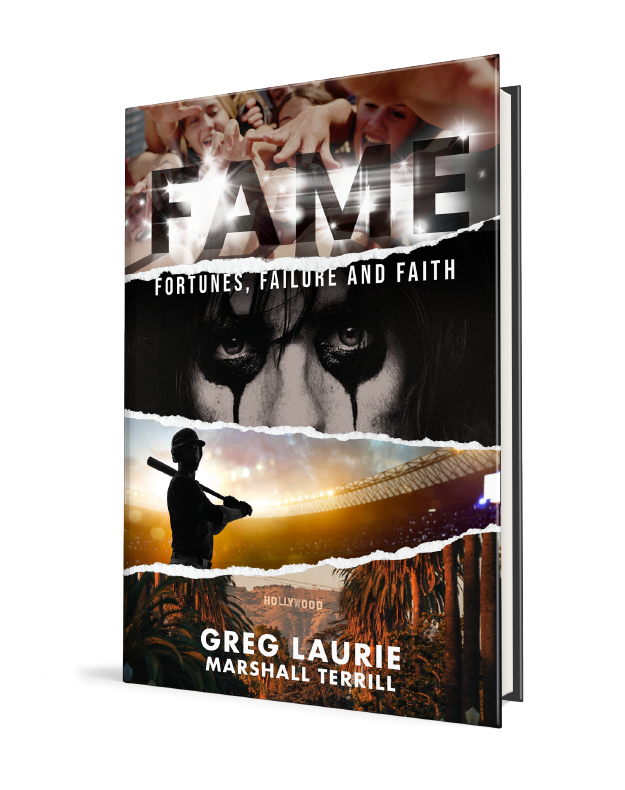 In thanks for your gift, you can receive Fame: Fortunes, Failure, and Faith.
In an Insta-famous world, going viral is a top pursuit for many. But is fame all it's cracked up to be? Get fresh insights on the topic when you read Fame: Fortunes, Failure, and Faith.