Dear God, Why Haven't You Given Me … - Encouragement for Today - November 25, 2022
Crosswalk.com
November 25, 2022
Dear God, Why Haven't You Given Me …
LYSA TERKEURST
Lee en español
"The law of the LORD is perfect, reviving the soul; the testimony of the LORD is sure, making wise the simple; the precepts of the LORD are right, rejoicing the heart; the commandment of the LORD is pure, enlightening the eyes …" Psalm 19:7-8 (ESV)
I remember the day I closed my eyes as tears fell and I whispered, "God, please either take away this longing of my heart or show me Your answer. I just don't think I can keep hoping for what no longer seems possible."
If you've ever prayed a similar prayer, you know this kind of breaking point. And it's at this exact place of desperation that our lives can go in one of two directions:
We can lean into God and learn to trust Him more fully.
We can look within ourselves for temporary solutions, numb out so we don't have to feel the ache, or listen to the hopeless scripts running through our minds, only leaving us more empty.
One of those scripts I have found myself tangled in typically goes something like this:
I could really be happy and fulfilled if only I had …
More resources.
Predictability and peace in my home.
More time.
Uncomplicated relationships.
Friends who were more understanding.
The ability to see a future where I'm really OK.
I don't know what your "if only I had" statements are, but I do know this: None of them will bring ultimate fulfillment. They might bring temporary moments of happiness, but even those won't be as perfect as you imagine. It's so hard not to pursue solutions of our own making more than waiting on God's way or God's timing. The truth is, apart from a thriving relationship with God, even if we got everything on our list, there would still be a hollow gap in our soul.
If we were sitting together over coffee, processing all of this, here's where I would turn in God's Word with you: "The law of the LORD is perfect, reviving the soul; the testimony of the LORD is sure, making wise the simple; the precepts of the LORD are right, rejoicing the heart; the commandment of the LORD is pure, enlightening the eyes …" (Psalm 19:7-8).
You see, instead of saying"if only I had" and filling in the blank with some person, possession or position, we can make the choice to replace that statement with God's Truth. Here are some examples:
People.
I no longer dwell on "if only my biological father loved me." Instead, I remember God is the "Father of the fatherless" (Psalm 68:5, ESV) whose love for me endures forever. (Psalm 136)
Maybe your gap isn't left by an absent father but by a friend who hurt you or rejected you. Or the children you've longed to have but still don't have.
Whatever that gap is, God is the perfect fit for your emptiness.
If you find yourself here today, pray this paraphrase of Luke 1:78-79 with me: Because of the tender mercy of my God by which the rising sun will come to me from heaven — to shine on my darkness and in what feels like the shadow of death to me — I will find peace.
Possessions.
I no longer get fixated on things I wish I had or compare myself to others. Instead, I redirect my focus when I recite the words of Matthew 6:19-21: "Do not store up for yourselves treasures on earth, where moths and vermin destroy, and where thieves break in and steal. But store up for yourselves treasures in heaven, where moths and vermin do not destroy, and where thieves do not break in and steal. For where your treasure is, there your heart will be also" (NIV).
Any possession I ever long for, no matter how good it may seem, will only be good for a limited time. In light of eternity, every possession is in the process of breaking down, becoming devalued, and will eventually be taken from us. If I set my heart solely on acquiring more things, I'll feel more vulnerable with the possibility of loss.
Possessions are meant to be appreciated and used to bless others. They were never meant to be identity markers. It's not wrong to enjoy the possessions we have as long as we don't depend on them for our heart's security.
Position.
Instead of thinking "if only I had more opportunities" or "if only I had the right networking connections," we can pray the words of Psalm 119:105 — "Your word is a lamp for my feet, a light on my path" (NIV) — immediately exhaling the pressure of striving and competing. Friend, you don't need a better position to get where you should go. We don't have to figure out our path and run ahead. God's Word will guide us. And as we follow Him and honor Him step by step, we can be assured that we're right where He wants us, doing what He wants us to do.
Sweet sister, let the solid truths from Scripture interrupt whatever "if only I had" statement you're struggling with today.
When God's Word gets inside of us, it becomes the new way we process life. It rearranges our thoughts, our motives, our needs and our desires. Our souls are tailor-made to be filled with God and His Truth; therefore, it seeps into every part of us and fills our longings like nothing else can. And even if we don't receive from God what we thought we desperately wanted, He will give us perspective to help us see that with God, we will never be left empty.
Dear Lord, I acknowledge only You can fill the empty places in my heart. Help me stop the "if only I had" cycle and instead be set free with Your Truth. Comfort me in moments where I feel disappointed in my circumstances. In Jesus' Name, Amen.
OUR FAVORITE THINGS
At Proverbs 31 Ministries, we get to be a source of comfort and biblical Truth for a woman who is at her breaking-point moment, feeling depleted, empty and discouraged. We get to remind her what's true in the midst of what feels uncertain. We get to remind her she's not alone.
Would you help us continue to meet women in this place by donating today? We want to keep providing you with encouraging free resources that draw your heart into God's Word, posting timely scriptural truths on social media and being a community of friends you can count on. Give now.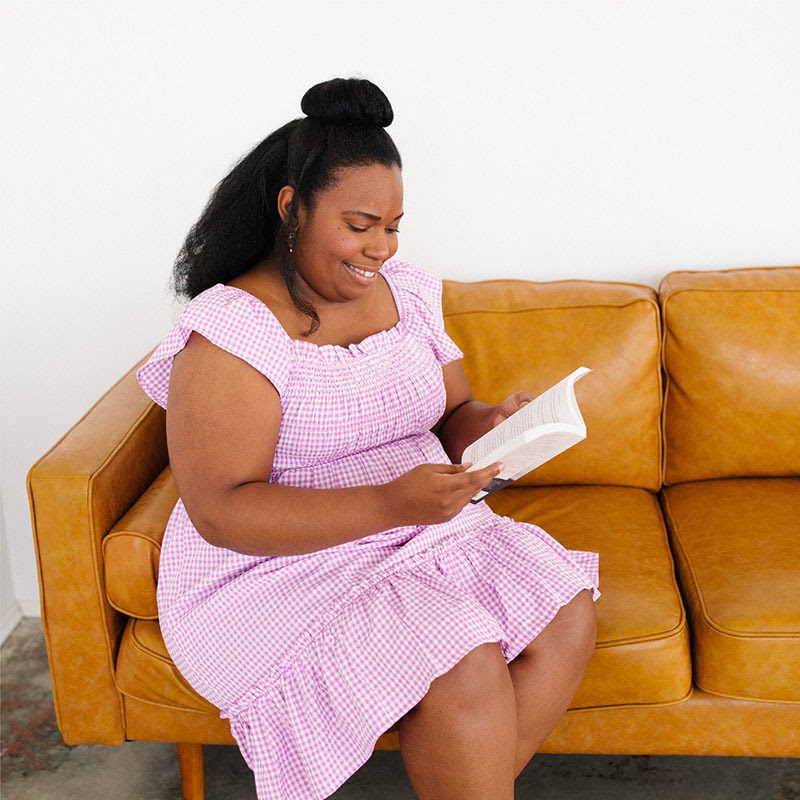 ENGAGE
Find real-life encouragement when you connect with Lysa TerKeurst here on Instagram.
FOR DEEPER STUDY
Psalm 107:9, "for he satisfies the thirsty and fills the hungry with good things." (NIV)
Our deepest longings will find true fulfillment in Him alone. He's got a good plan for good things. How does this encourage you in what you're longing for, praying for or even feeling desperate for today? Share with us in the comments.
© 2022 by Lysa TerKeurst. All rights reserved.
Proverbs 31 Ministries
P.O. Box 3189
Matthews, NC 28106
www.Proverbs31.org