Celebratory Easter Dinner Prayers to Say with Family and Friends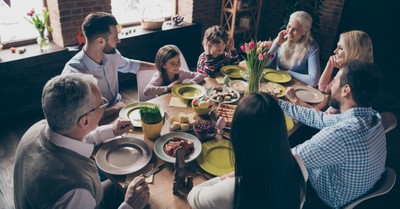 By Amanda Idleman, Crosswalk.com
There is one awe-inspiring reason we celebrate Easter, and it stems from the hope that was delivered to the world when in Mark 16:6 the angel said these three words: He has risen! Easter is a chance for us to reflect on what it means to be a Christ-Follower. It is the time of year that we can count the ways Jesus displayed his great love for us.
Prayer is an important way that Believers connect to God. Easter is a great time for us to come to God in prayer and express our thanksgiving and praise for all he has done. Food is an important part of many families' Easter Sunday. Pausing to pray before we chow down on those glorious Easter feasts is a wonderful way to give God praise for making a way for us to be a part of his forever family.
Here are a few prayers for your family to recite together this Easter Sunday:
Why Do We Celebrate Easter?
Easter is not observed in the same ways by everyone. The holiday, in many homes, is about the arrival of spring, celebrating adorable bunnies, giving out candy, and gifts to children. While these traditions can be fun and maybe a part of your family traditions, they are not the reason why Christians celebrate Easter. Jason Inman summarizes why Christians celebrate Easter in one sentence. He says "We celebrate Easter to worship our eternally perfect God who separated Himself from every other deity by choosing to give up His own rights and life to restore and save the rights and lives of His creation."
Easter is about God showing up in the form of a man that died for our sins because he knew this was the way to convey his message of divine love that we could actually grasp. God knew we needed the salvation of humanity had to be personal. There was no heavenly substitute that could help mend the gap between him and his creation. God himself showed up on Earth in a flesh suit so that we might believe and be able to one day join him in Heaven.
God desires a genuinely intimate connection with his creation. Easter is the very personal story of a loving God willingly offering his son Jesus as an undeserved and unimaginable sacrifice for our brokenness. This is why we celebrate because God came, spoke, died, and rose again so we could have hope.
A Prayer for Gratitude and God's Blessings at Your Easter Meal
John 3:16: "For God so loved the world that he gave his one and only Son, that whoever believes in him shall not perish but have eternal life."
God, we pause with such gratitude for the gift of your undeserved, unfailing, and unfathomably love.
Thank you for walking around on this broken, dusty, and trouble-ridden planet for 33 years so that we might believe and have eternal life.
Thank you for communicating your love for us in a way that is so personal, so extravagant, and so gracious.
Thank you for dying and then rising from the dead so we could have hope.
Thank you for proving that you are real, you are powerful, and that only you give us the power to live our lives well through your incarnation, death, and resurrection.
Thank you for washing away our sins by offering yourself as the perfect and blameless sacrifice in our stead.
Thank you, Jesus, for all you have done for us and offer our lives as a living sacrifice to you in gratitude for amazing grace. Amen.
A Prayer for Your Family and Friends at Easter
Matthew 12:20-21: "A bruised reed he will not break, and a smoldering wick he will not snuff out, till he has brought justice through to victory. In his name, the nations will put their hope."
God, we thank you for the reminder that you are a safe place for us to put our hope. This year there have been many troubles that have shaken our ability to live with peace and have attempted to rob our hope. We pray that as we celebrate Easter that our friends and family would be reminded that hope is still alive and it has a name! May our loved ones be led to find hope in Jesus this Easter. Amen.
A Prayer for Children to Say at the Easter Meal
Below is a short rhyming prayer for your kids to learn for Easter:
God made you and God made me,
He made the world for us to see.
God loves you and long ago,`
He sent his Son to tell us so.
Jesus showed us many things,
To love and share and dance and sing.
To learn and pray, to help and care,
He promised he'd always be there.
He died but then came back to life,
Let's celebrate for he's alive!
Amen.
Three Family Easter Traditions
Make Resurrection Eggs
A great way to tell the story of Easter to your kids is through Resurrection Eggs. If you aren't familiar with these storytelling eggs, they are a dozen of your traditional colorful plastic Easter eggs each filled with things that help tell the story of Jesus' death and resurrection. As your kids open each egg you then read to them Scripture or a script that summarizes the text to talk them through all the details of the Easter Bible story.
You can use these eggs in your home to help your kids better understand what Jesus did for them. They are also great to use for a Sunday school lesson or as a homeschool lesson. Once you make or buy one set, store them away safely so you can reuse them each year to help refresh your family's minds on the true and beautiful story that Easter celebrates.
Create a Christ-Centered Easter Basket
Everyone loves to devour those chocolate bunnies and mounds of jellybeans, but why not add some items to those delicious candy-filled baskets that help remind your children that Jesus is the reason behind all the fuss. Adding a kid's book that tells the story of Easter gives you the chance to pause together and read the story of Jesus' death and resurrection to your kids. The Easter Story by Parragon Books is one of many great kids' books that tells the story of Easter in a way your kids will enjoy.
VeggieTales have two adorable Easter-themed DVDs that would make a great gift and give you the chance to sit down and watch these together on Easter Sunday. Making sure your Easter baskets tell the story of Jesus helps to make sure the message of God's love isn't lost in all of the festivities.
Organize a Family Sunrise Service
Take advantage of your kids' natural tendency to be early risers and have an at-home sunrise service together. Start the day watching the sun peak through the sky in all its brilliance and use this beautiful moment as a way to point your kids to the truth that Jesus was the life that was the light for all mankind (John 1:4).
Together take a moment to read John 1:1-7 and other passages that tell the Easter story. Sing together about the resurrection of Jesus. Resurrecting by Elevation Worship is a beautiful song that celebrates the Easter story. Making some delicious resurrection rolls (bread rolls that have empty insides) is a yummy way to illustrate the empty tomb for your kids. The rolls make a great conclusion to a meaningful way to begin your family's Easter Sunday together!
Easter is such a beautiful time for us to come together and joyfully celebration the moment Jesus confirmed he was who he said he was when he rose from the dead. May your heart and home be filled with joy as you take time together to meditate on the gift of your salvation. Let gratitude for Jesus' death and resurrection produce a renewed sense of hope in your heart this Easter.
Photo credit: ©GettyImages/Deagreez
---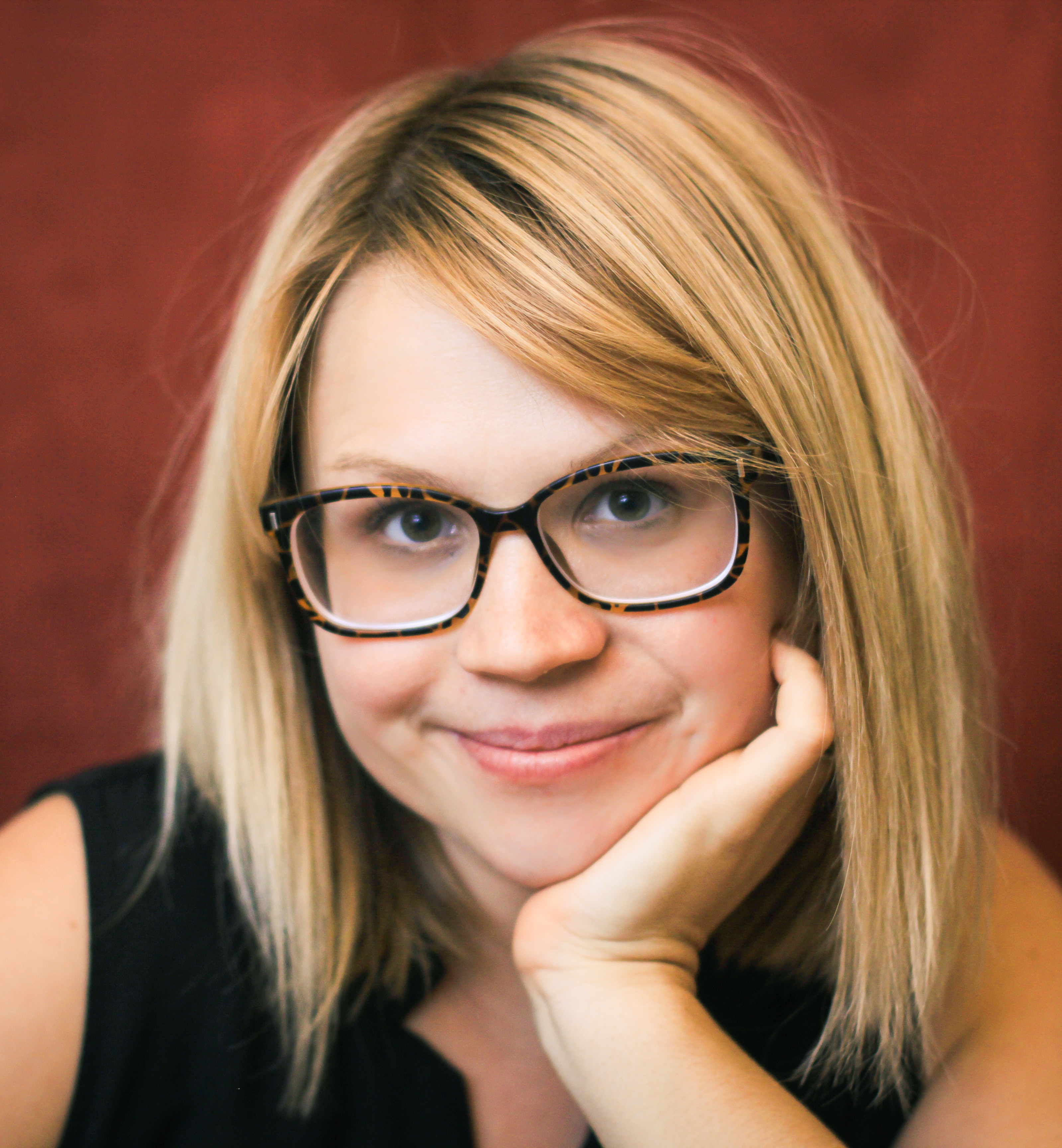 Amanda Idleman is a writer whose passion is to encourage others to live joyfully. She writes devotions for My Daily Bible Verse Devotional and Podcast, Crosswalk Couples Devotional, the Daily Devotional App, she has work published with Her View from Home, on the MOPS Blog, and is a regular contributor for Crosswalk.com. You can find out more about Amanda on her Facebook Page or follow her on Instagram.
---
This article is part of our larger Holy Week and Easter resource library centered around the events leading up to the death and resurrection of Jesus Christ. We hope these articles help you understand the meaning and story behind important Christian holidays and dates and encourage you as you take time to reflect on all that God has done for us through his son Jesus Christ!
What is the Holy Week?
What Is Palm Sunday?
What is Maundy Thursday?
What Is Good Friday?
What Is Easter?
Easter Prayers
At Easter, the Son of God took on the world's sin and defeated the devil, death, and grave. How is it, then, that history's most glorious moment is surrounded by fearful fishermen, despised tax collectors, marginalized women, feeble politicians, and traitorous friends?
In The Characters of Easter, you'll become acquainted with the unlikely collection of ordinary people who witnessed the miracle of Christ's death and resurrection. This FREE podcast provides a fresh approach to the Lenten season and can be used as a devotional or study for both individuals and groups.