4 Biblical Principles That Should Guide Communication in Your Marriage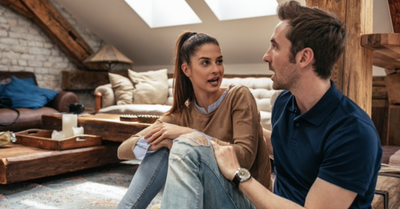 By Anonymous Crosswalk.com Contributor, Crosswalk.com
Many times, Scripture grants us beautifully simple insights to guide our life, yet we easily miss incorporating them in our lives because we want specific direction for each moment or circumstance. How we talk to one another in our marriage is one of these areas Scripture holds loads of wisdom for, but this wisdom often goes unapplied because it wasn't expressly highlighted for marriage.
Personally, I have found some of this type of Scripture application the most revitalizing during seasons of strain and stress in our marriage. Life might not allow date nights or the many other wonderful habits advised to us by marriage counselors. But how we talk to one another is something we have control over, we are all capable of, and I've found it more life-giving and powerful than all the other relationship skills we've practiced.
Following Scriptural guidelines in our conversations with our spouse is something everyone can do. Your budget or schedule can't hold you back. Most handicaps or illness can't hold you back. Kids climbing all over you while you attempt to find a corner of life for the "two of you" can't keep you from these Biblical principles!
We've had seasons where we practiced all the "good Christian marriage" habits only to enter times when life pressed in on us in such ways we couldn't figure out how to keep up those beneficial habits. During those times, I lamented our inability to do what we were "supposed to do" and worried over the health of our relationship.
During one of those seasons, I was rocking my crying son (he had some health issues that made him very physically uncomfortable for years) and I had flipped on Little House on the Prairie (yeah, I know, outdated, but that's how we roll around here), as I comforted my son, I watched Ma and Pa and thought how they never had weekly date nights… in fact their life was nearly defined by constant change and tumult.
There was no money for buying fancy gifts to express love or take lavish romantic get-aways. Yet their family was wrapped in love between husband and wife, parents and children. Yes, the story is fictionalized, but how many old-time stories of enduring love have been handed down to us on the simple strength of commitment, fidelity, hard work, and the grace of God? My great-grandparents didn't have date nights and annual marriage retreats, yet their love story lives on in the hearts of their decedents.
It was that late-night epiphany that helped me release my heaviness over all the "supposed to-s" we were "messing up" and focus instead on what we could hold on to in this season, in any season. Scripture spoke right to that need!
Of course, God hadn't designed a healthy marriage to be fulfilled in ways that evade us during hard times! His design groove is purposely simple enough for us to rest in even in the most stressful, stormy seasons.
Tending the way we talk to each other became one of the most important marriage-design grooves we've found so far in our relationship.
Photo credit: GettyImages/bernardbodo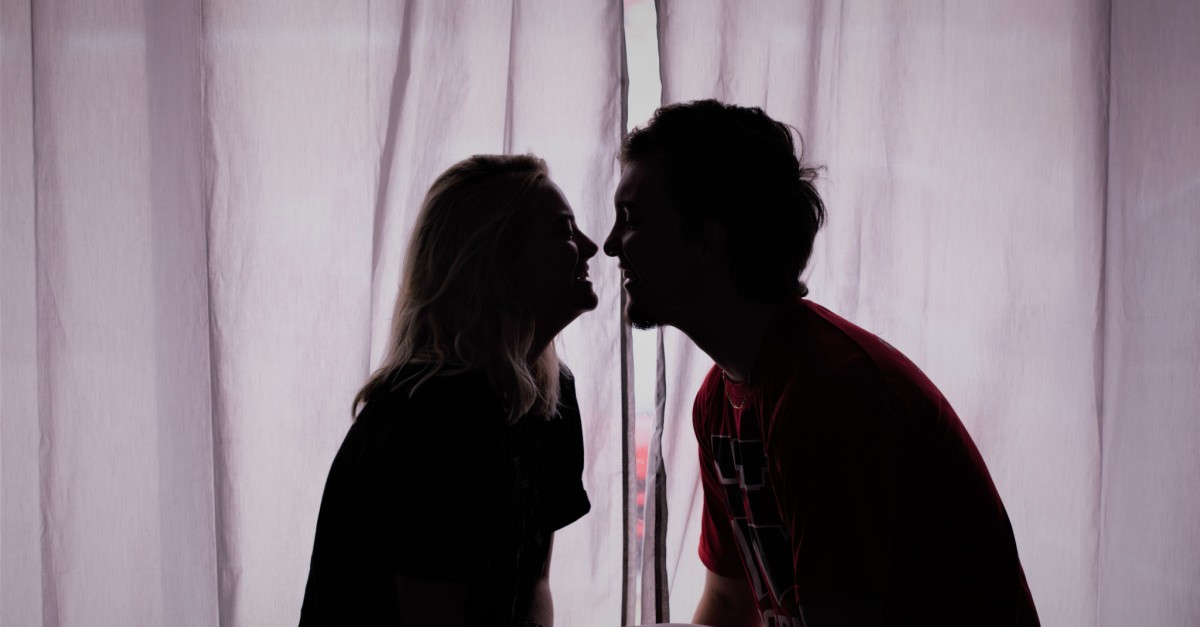 1. Speak Words of Encouragement
Therefore encourage one another and build up one another, just as you also are doing. 1 Thessalonians 5:11
If I could look for a positive, encouraging word to speak over my husband each day (or when we would go for more than a day without seeing one another because of busy schedules) or as often as possible, that encouragement functioned like grease in the relationship gears!
Encourage in the New Testament comes from the word parakaleō; meaning "to call to or for, to exhort, to encourage." The word is often also translated as comfort.
Encouragement is a sacred calling! The root word for encourage is found in the title Helper for the Holy Spirit:
"When the Helper comes, whom I will send to you from the Father, that is the Spirit of truth who proceeds from the Father, He will testify about Me, and you will testify also, because you have been with Me from the beginning. John 15:26-27
Encouraging someone is a sacred gift and no one can speak encouragement more directly to your heart, except for the Holy Spirit, than your spouse. When your man believes in you, it is the greatest strength besides Jesus Himself standing next to you and visa versa with a wife toward her husband.
But encourage one another day after day, as long as it is still called "Today," so that none of you will be hardened by the deceitfulness of sin. Hebrews 3:13
Encouragement can also function as a protection from sin. Consider and pray over how your spouse might need encouragement to propel their heart in a holy direction and away from all the deceitful venues we easily slip into for comfort.
Searching for ways to encourage your spouse each day is a powerful gift of love, protection, and blessing.
Photo Credit: ©Unsplash/Sharon McCutcheon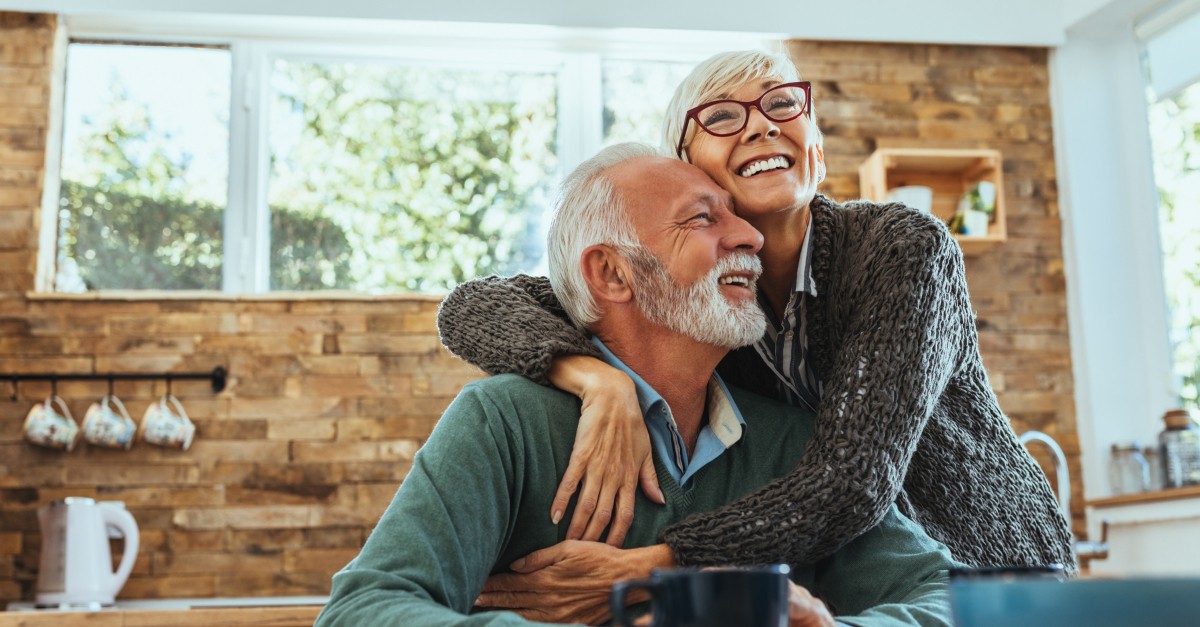 2. Speak Joy and Thankfulness
…Speaking to one another in psalms and hymns and spiritual songs, singing and making melody with your heart to the Lord. Ephesians 5:19
So, as those who have been chosen of God, holy and beloved, put on a heart of compassion, kindness, humility, gentleness and patience; bearing with one another, and forgiving each other, whoever has a complaint against anyone; just as the Lord forgave you, so also should you. Beyond all these things put on love, which is the perfect bond of unity. Let the peace of Christ rule in your hearts, to which indeed you were called in one body; and be thankful. Let the word of Christ richly dwell within you, with all wisdom teaching and admonishing one another with psalms and hymns and spiritual songs, singing with thankfulness in your hearts to God. Whatever you do in word or deed, do all in the name of the Lord Jesus, giving thanks through Him to God the Father. Colossians 3:12-17
These passages are generally considered "church" passages. The stuff we do "in the body." But "church" is meant to come home with us! So, if in our marriage we could practice all that good church stuff, our marriages would reflect the love of Christ the way He meant for them to! And what a witness that would be!
If we could speak to one another in ways that poured out compassion, humility, gentleness and patience, forgiveness, and thankfulness, it would change our marriages, families, testimonies, our ultimately our churches.
While I had sought to speak with compassion and humility, learning to speak my gratitude out loud, with regularity was a meaningful skill to practice. Our words could be like songs of gratitude around our homes and marriages, but getting there takes a lot of intentionality!
With all the many to-do list items, coupled with the short moments in a busy schedule, it is easy for me to zip through life adding to my husband's list of responsibilities without expressing gratitude for all he is and all he has done. But by making a concerted effort to express gratitude to him and to God for him, it blesses our relationship. I regularly tell the members of our household how dearly I thank God for them and also say it out loud in mealtime and bedtime prayers.
Some of us rock the whole confidence meter aspect of life, but many of us, if we could peel back all the surface things, we really need to know that we matter to someone. Many of us feel rather replaceable, not that special, not all that "I have a high calling in my life" stuff. If our marriages could be havens of safety that hum the melodies of God's truth about who we are and what we are meant for over our spouses that would be a most precious gift.
Expressing gratitude to our spouse and also publicly to God for our spouse (and our kids) is a scriptural and powerful way to "sing" that truth over the heart-space that needs to know "I matter and have a purpose."
Gratitude and grumbling don't grow in the same heart-space. We must choose what we want to cultivate in our marriages and families. Scripture warns us repeatedly about complaining against one another. This is no different in our marriages than the rest of church life and might be one of the most vital areas to practice this principle.
Do not speak against one another, brethren. He who speaks against a brother or judges his brother, speaks against the law and judges the law; but if you judge the law, you are not a doer of the law but a judge of it. James 4:11
Do not complain, brethren, against one another, so that you yourselves may not be judged; behold, the Judge is standing right at the door. James 5:9
So choose to speak joy and gratitude to, over, and about your spouse and cultivate the blessings that come with the grace of gratitude.
Photo Credit: ©GettyImages/Bernardbodo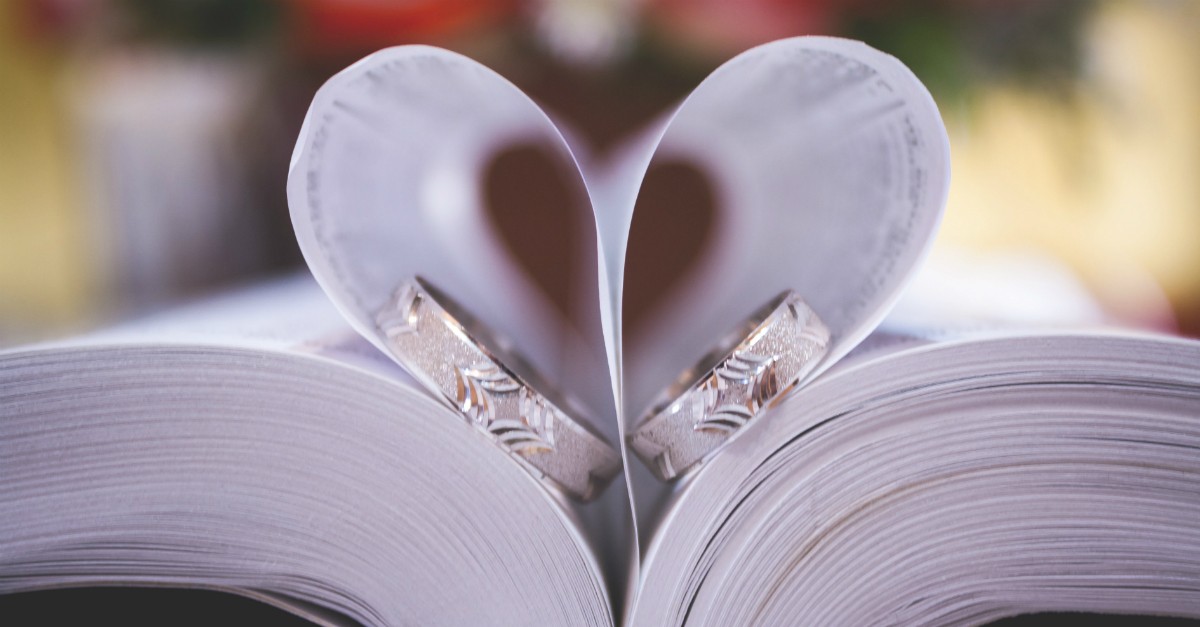 3. Speak Wisely to Your Spouse
She opens her mouth in wisdom,
And the teaching of kindness is on her tongue. Proverbs 31:26
The heart of the wise instructs his mouth
And adds persuasiveness to his lips.
Pleasant words are a honeycomb,
Sweet to the soul and healing to the bones. Proverbs 16:23-24
These are just two of the many verses that instruct us to speak with wisdom. Especially in our homes, it is so easy to speak without the filter of intentionality. It is so easy to come home to our spouses and just do a verbal dump of information without sifting through it with wisdom. It is easy to express our emotions without carefully hearing how and what we are communicating, in favor of our own cathartic release. Wisdom doesn't do this.
Wisdom considers the timing of the communication and what is going on inside the other person. Wisdom sifts the necessary from the trifling. Wisdom seasons the communication with kindness, persuasiveness, sweetness and healing. Wisdom thinks of the other person before speaking.
James tells us to pray expectantly for wisdom (James 1:5). But that wisdom isn't just meant to be stored in our heads and hearts. It is meant to be poured out through our words and interactions!
When I have prayed for wisdom for my personal sense of well-being, I have been given it, yet often perceived less of a filling in my heart. When I have prayed for wisdom with the intention of having something to give in a moment of need, I have experienced a welling up and overflowing inside my heart for that person or situation. Not a wisdom that feeds my ego, but a wisdom that serves, listens, washes feet.
It is a simple habit to bless your spouse by simply praying before you see each other that evening (or whenever), "Lord give me wisdom to love and build up my husband/wife with my words." Simple, easy, and powerful.
Photo Credit: ©Pexels/Alejandro Avila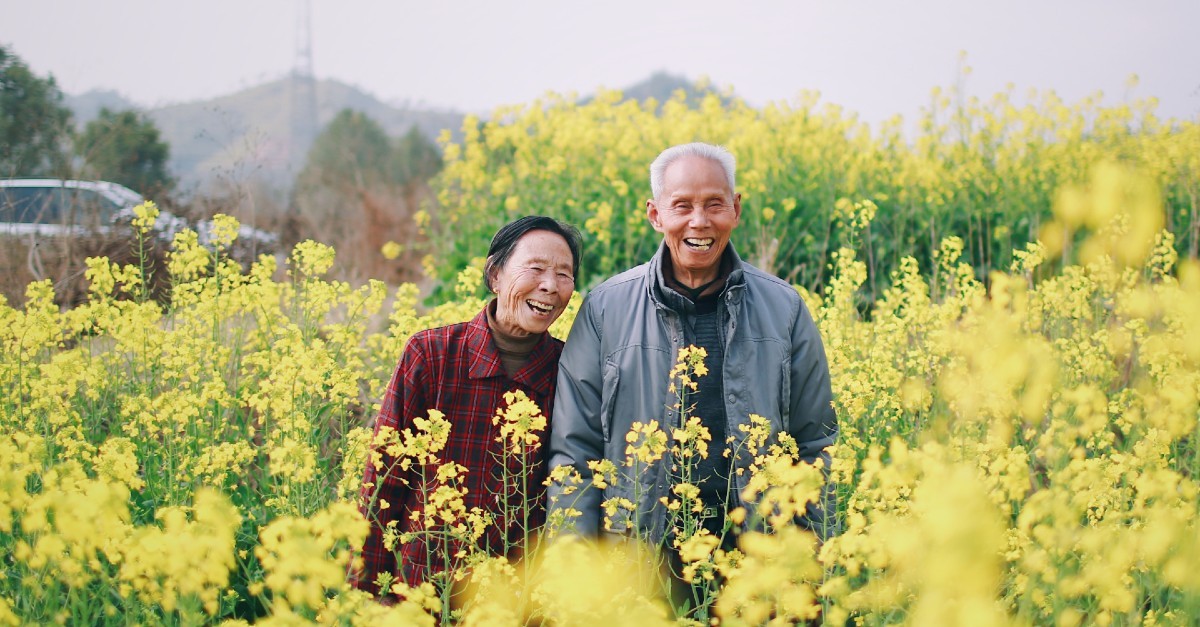 4. Remember That Our Words Matter Greatly to Our Lord!
Words are precious. They spill out of us so readily, yet they are one of the sacred gifts God gave to us as humans that separates us from the rest of earthly creation. They are a piece of God's likeness tucked in us. Therefore, by their very nature, they are profound. We forget that.
Death and life are in the power of the tongue,
And those who love it will eat its fruit. Proverbs 18:21
Your words to your spouse can bring life or death to them. Ask God to help you see the how and the when to be a speaker of life into your spouse.
Psychologists have found that for a healthy perspective in life to be maintained, there needs to be a balance in how many positive verses how many negative things are spoken/experienced. This ratio varies from study to study. But in general it is somewhere in the neighborhood of 5 positive words/experiences spoken for each negative thing spoken/experienced to bring a person back to a sense of equilibrium in a circumstance or relationship.
Consider how many negative things your spouse might have heard or encountered that day. Depending on the kindness of coworkers, bosses, and clients, by the time your spouse sees you at the end of the day, their heart could be loaded down with considerable negativity!
You can't make up or fix someone else's wrongs toward your spouse, but you can see the sacred and necessary ministry of helping to wash away the soul-dust of the day.
For the mouth speaks out of that which fills the heart. The good man brings out of his good treasure what is good; and the evil man brings out of his evil treasure what is evil. But I tell you that every careless word that people speak, they shall give an accounting for it in the day of judgment. For by your words you will be justified, and by your words you will be condemned." Matthew 12:34-37
Jesus warns us that our words are so important we will give an account for them, even the careless ones we don't even remember saying. This verse puts the fear of God in me. I'm chatty. And Scripture warns me about the consequences of too many words.
As we speak to our spouses, we can't dismiss the weight of our words and "just words" as if they aren't as significant as actions. God weighs our words and sees them coming straight from our hearts. So we are wise to guard our lips with careful thoughtfulness.
And they overcame him because of the blood of the Lamb and because of the word of their testimony, and they did not love their life even when faced with death. Revelation 12:11
I love this verse from Revelation! As we close, remember that what you speak is your testimony. Your testimony of Christ isn't just given at a planned church event, or in a moment of formal evangelizing. It is given in your tone of voice, your countenance, your simple, mundane words in your home as well.
How we speak to our spouses is part of our testimony. The grace in our hearts because of Jesus spills out in compassionate phrases when our wife or husband hits a brick wall at the end of a hard week. Our faith in God's provision pours out of us as we stop the day to pray together with our spouse when they express a worry.
Christ's forgiveness shines out of our words when we have the "right" to demand or exact something based on their error, but we speak with forgiveness and grace toward our spouse and their mistake. All these little moments are our testimony pouring out of us through everyday words.
If you have been struggling in your marriage, don't underestimate the impact of your words. Along with the blood of the Lamb, they are the very thing we overcome Satan with.
Photo Credit: ©Unsplash/Jaddy Liu