It All Comes from Him - Greg Laurie Devotion - May 26, 2023
Crosswalk.com

Friday, May 26, 2023
It All Comes from Him
"What are people, that you should make so much of us, that you should think of us so often?" (Job 7:17 NLT)
When I first moved out of my house as an eighteen-year-old, I was doing graphic arts. I lived with two other artists, and we were very, very poor.
We ate some interesting things, including our own invention, Bachelor Goulash, which consisted of spaghetti sauce and anything that was in the refrigerator. We had some fascinating meals, but we never went to bed hungry. God always took care of us.
In what we often call the Lord's Prayer, Jesus taught us to pray, "Give us today the food we need" (Matthew 6:11 NLT). It's amazing to consider that the all-knowing, all-powerful God who created the universe would have any interest in us personally.
Why would God concern Himself with our petitions? Why would God condescend to us in such a way?
It reminds me of the question Job asked: "What are people, that you should make so much of us, that you should think of us so often?" (Job 7:17 NLT).
I don't know if I have the answer to that question, but I do know this: God loves us. And He has pledged Himself to us—the followers of Jesus Christ. He has promised to meet our needs.
So, when we pray, "Give us today the food we need," it is a request for God's provision. Now, there may be a time in your life when this prayer really resonates with you, because you don't know where your next meal is coming from. You're asking God to provide for your immediate needs.
Then again, you might be doing quite well in life, and your needs are basically met. For you, this prayer may be more of an affirmation than a request as you acknowledge your dependence on God.
Everything we have comes from God. It's all a gift from Him. We need to remember that and never take it for granted.
Copyright © 2023 by Harvest Ministries. All rights reserved.
For more relevant and biblical teaching from Pastor Greg Laurie, go to www.harvest.org
and
Listen to Greg Laurie's daily broadcast on OnePlace.com.
Watch Greg Laurie's weekly television broadcast on LightSource.com.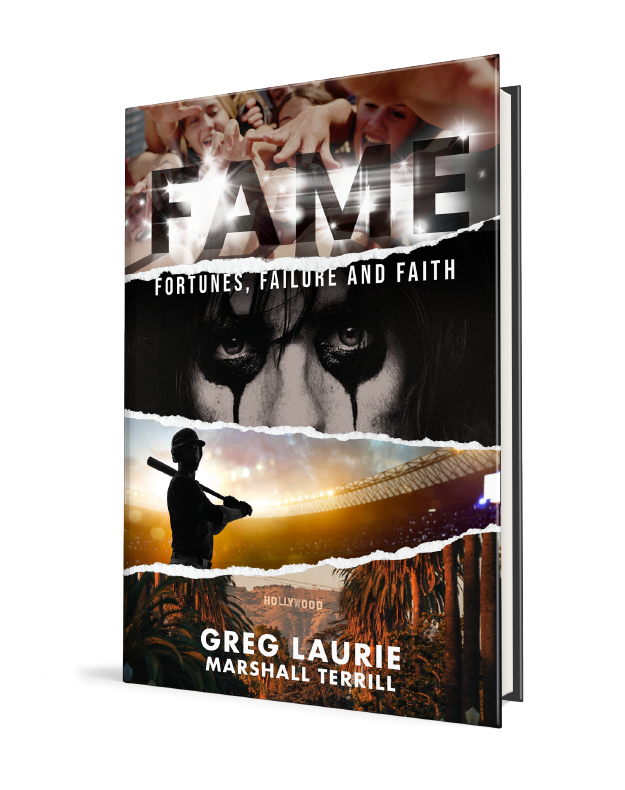 In thanks for your gift, you can receive Fame: Fortunes, Failure, and Faith.
In an Insta-famous world, going viral is a top pursuit for many. But is fame all it's cracked up to be? Get fresh insights on the topic when you read Fame: Fortunes, Failure, and Faith.