Preparing for School Means Asking Better Questions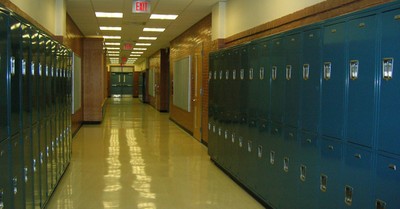 By John Stonestreet and Heather Peterson, Crosswalk.com

This year, the familiar back-to-school windup includes a growing sense of trepidation for many parents. A host of faddish ideologies, and the ham-fisted ways of imposing them, adds to their worries (or at least should). Revised historicism, sex and gender ideologies, even the seemingly harmless Social and Emotional Learning are all expressions of Critical Theory in some form or fashion.
Of course, many ideas out of accord with Christian teaching have been taught by schools for a long time now, but these reject core realities of what it means to be human. Critical Theory in any form, whether established academic theory or mere cultural mood, categorizes people as members of particular groups and either awards or reduces social and moral merit based on those groups. This is something Christians must never do. As philosopher Douglas Groothuis writes in his analysis of the influence of Critical Theory in the U.S., "One's fundamental identity is being made in the Divine Image; it is not found in race or gender or social class." Many parents have begun to see that whenever that primary identity is dismissed, all manner of confusion sets in.
Even so, this sort of thinking plays an outsized role in the rules and guidelines of our kids' schools. Recently, a colleague of mine, while enrolling her daughters at a new school, was assured by the principal that the curriculum and policies were "ideologically neutral" with respect to transgenderism. Wisely, my colleague pressed further, and asked a clarifying question. "What would happen if one of my daughter's classmates identified as trans? Would she be compelled to use their preferred pronoun?"
The principal replied, "We'd want to make sure we respect the viewpoints of everybody, and so, yes, we'd ask your daughter to use the correct pronouns."
"What if she didn't?" my colleague clarified.
"In that case," the principal conceded, "it would probably be grounds for a disciplinary conversation." In other words, gender ideology wasn't taught, it was enforced, and in such a way as to assume that the matter was already settled.
That's only one of a half dozen or more stories I have heard so far this year. Parents must research schools, both policies and personnel. Unfortunately, some administrators simply don't have a grasp of how they will handle these issues. Even more find their hands tied by laws like Colorado's Gender Identity Expression Anti-Discrimination Act. By asking specific, sometimes uncomfortable questions, parents not only protect their own kids, they provide an opportunity for transparency, maybe even change. That protects everybody's kids from bad ideas that threaten to overtake every element of their lives.
A tremendous tool for parents is the Promise to America's Parents, a project of the Alliance Defending Freedom, in partnership with other organizations such as the Family Policy Alliance and the Heritage Foundation. In addition to legal assistance for those facing discrimination based on their religious convictions, this project gives a roadmap and a toolkit for parents when it comes to education and healthcare.
For example, did you know that "parents can regularly and proactively request in writing to… review the entirety of their child's education records, including any files involving counseling on gender identity issues"? Also, according to a guide on transgender ideology in schools from the Minnesota Family Council, parents have the right to request the policies for locker and restrooms to know if students identifying as transgender are allowed to use the opposite sex's changing rooms and toilet stalls. In addition, parents can review curriculum before it is delivered by teachers to their students.
Explicit rights afforded to parents differ state by state. For example, only 25 states and D.C. require schools to inform parents whenever sexuality is being taught. And, 36 states and D.C. openly allow opt-out options for sexual education. ADF has a sample opt-out letter for parents and other letters to request notification for any issue or ideology with which they are concerned.
And, of course, all of these concerns point back to a key premise too often forgotten. Parents are in charge of educating and protecting their children, not the state. More than ever, it is vital that parents take this right seriously. The Promise to America's Parents is one way to do that. In fact, on Friday August 19, I will join ADF, the Heritage Foundation, and others for a Celebration of the Promise to America's Parents. It will be livestreamed and absolutely free. Just visit adflegal.org/celebratethepromise to register.
Truth doesn't become falsehood because it's unpopular. The hard thing to do is also the loving thing to do, and both kids and educators need to know the difference.
Publication date: August 10, 2022
Photo courtesy: Pixabay
The views expressed in this commentary do not necessarily reflect those of Christian Headlines.
---
BreakPoint is a program of the Colson Center for Christian Worldview. BreakPoint commentaries offer incisive content people can't find anywhere else; content that cuts through the fog of relativism and the news cycle with truth and compassion. Founded by Chuck Colson (1931 – 2012) in 1991 as a daily radio broadcast, BreakPoint provides a Christian perspective on today's news and trends. Today, you can get it in written and a variety of audio formats: on the web, the radio, or your favorite podcast app on the go.
John Stonestreet is President of the Colson Center for Christian Worldview, and radio host of BreakPoint, a daily national radio program providing thought-provoking commentaries on current events and life issues from a biblical worldview. John holds degrees from Trinity Evangelical Divinity School (IL) and Bryan College (TN), and is the co-author of Making Sense of Your World: A Biblical Worldview.