6 Reasons to Watch Abbott Elementary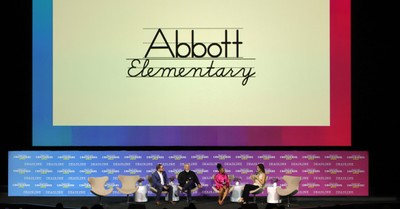 By Michelle S. Lazurek, Crosswalk.com
When Orange is the New Black received its first Emmy, network television took notice. Not only was it a breakout drama that appeared on Netflix, but it also pushed the envelope when it came to its content. Now, network television shows are in the minority when it comes to Emmy wins, which means shows featured on streaming apps such as Hulu and Amazon Prime have changed the game when it comes to explicit content because FCC rules are different for streaming apps.
This is not good news for network television or families as they seek to find compelling, clean content. While ABC kept some steady hits like The Goldbergs and The Connors, a new comedy called Abbott Elementary made its way into primetime last year and has been making news ever since. Quinta Brunson produced and stars as Janine Teagues, an elementary school teacher full of big dreams (despite her empty wallet) to inspire the youth of America. Here are six reasons why you should watch Abbott Elementary:
1. It was based on Quinta Brunson's former teacher
Quinta Brunson wrote Abbott Elementary as a comedy loosely based on her middle school teacher Miss Abbott. Miss Abbott always went above and beyond with her students despite her school, located in West Philadelphia, being highly underfunded. Ms. Abbott "always made me feel good," Quinta said in an interview. Ms. Abbott instilled in her children a high work ethic which meant requiring students to arrive at 6:00 AM. Because Brunson's parents couldn't accommodate that, Miss Abbott came and got her and brought her home from school every day because she wanted her to be a part of what she was doing in the classroom. Miss Abbott once transformed her class into a planetarium which other schools toured as a field trip. Miss Abbott also had the students make and sell pretzels. The funds were used for a special outing at the end of the school year. Comedies based on real-life people and events do well on this network, and Abbott Elementary is no exception.
2. It's an Office remake
Like its predecessor, The Office, Abbott Elementary uses no laugh tracks or live studio audience to garner its laughs. It only uses single camera shots to create a mockumentary feel as teachers talk to the camera as if there were a film being made about their lives. It's in the witty humor, looks to the camera and superb acting that keeps audiences entertained week after week.
It is interesting to note the parallels between the characters in Abbott Elementary and the characters in The Office. Janine is the wide-eyed naive schoolteacher who comes up with new ideas about how to educate the kids, and Barbara is the seasoned teacher who believes if it ain't broke, don't fix it. These characters are mixed in with love interest Gregory who admires Janine from afar but hasn't found the right words or timing to make his feelings known, and Principal Coleman, who spends more time posting Instagram videos and selling clothes out of her office than she does behind the desk managing the staff and students. With this stellar cast, you have a recipe for an office reboot former fans of the show will love.
3. It portrays Christians in a positive light
Abbott Elementary is one of the few shows that portrays Christians in a positive light. Other companies like Superstoreand The Office, which throw in one token Christian and depict them as a preachy hypocrite. Sheryl Lee Ralph, however, who portrays Barbara Howard, a seasoned teacher with faith in God, is respected in her school and is a mentor to the teachers around her. "Being a teacher is being asked to show up every day and try our best," she says to fellow teacher Greg Eddie, played by William Tyler James, who got his start in TV on the hit comedy Everybody Loves Chris.
Ralph also received the show's first Emmy this year. Up against Emmy winners like Alex Borstein (The Marvelous Mrs. Maisel) and her own show's fellow actor Janelle James, who plays the school principal, her Emmy win came as a surprise—both to viewers and to Ralph herself. When she got up to the microphone, Ralph gave one of the most compelling Emmy speeches to date. In perfect pitch, she sang the following song lyrics by Dianne Reeves titled Endangered Species:
"I'm an endangered species
But I sing no victim's song
I am a woman, an artist
And I know where my voice belongs."
Viewers are quickly realizing Ralph's voice belongs on primetime network TV, and we couldn't be happier.
4. There's no agenda
No Abbott Elementary episode contains an agenda. No push to explore taboo topics, no reading of controversial books. Just a group of teachers who want to inspire hope and educate an overlooked population of children who live in poorer communities. Its only agenda is hope, and that is delivered in every episode. While it highlights the underfunding of West Philadelphia elementary schools, it's one of the only comedies on network television with a PG rating that sheds light on real problems within our society. But the teachers don't play the victim's role, just as many real-life teachers don't either. They simply do what they can with what they have and hope they make a difference in just one of the lives they touch every day. Not only that, but it is shows like this that keep network television alive and well, as most Emmy nods go to actors on shows hailed for their explicit language, violence and sexuality on streaming apps.
5. The cast donated their Emmy advertising funds to the Philadelphia school district
Not only do the actors of Abbott Elementary deliver superb acting week after week, but their passion for helping the education system is evident not only on camera but off camera as well. At one point in the Emmy show, Keenan Thompson applauds the Abbott Elementary cast for donating all of their Emmy advertising funds to underfunded schools in Pennsylvania. When is the last time you knew celebrities who didn't take all the money and perks of being on television for themselves but rather used it for good to help those in need?
6. It highlights teachers are heroes
Not only does it shed light on poor funding in city school districts, but it also spotlights the underappreciated role teachers play in kids' lives. Because of Miss Abbott's influence on Quinta Brunson, she went on to become a well-known actress who has now created a show that may change the course of many in those poor districts because she was given a chance. Because someone cared to give her the education she deserved, she is now inspiring other school districts to give education to those who need it as well.
While much of your TV watching may be dedicated to shows and streaming apps such as Hulu and Netflix, Abbott Elementary proves it's worth it to switch back to network television and enjoy the laughs given by a superb cast. Abbott Elementary wants to shed light on real problems in real communities and encourage audiences to remember that every day is a day to make a difference in someone's life.
Photo courtesy: ©Getty Images/Kevin Winter/Staff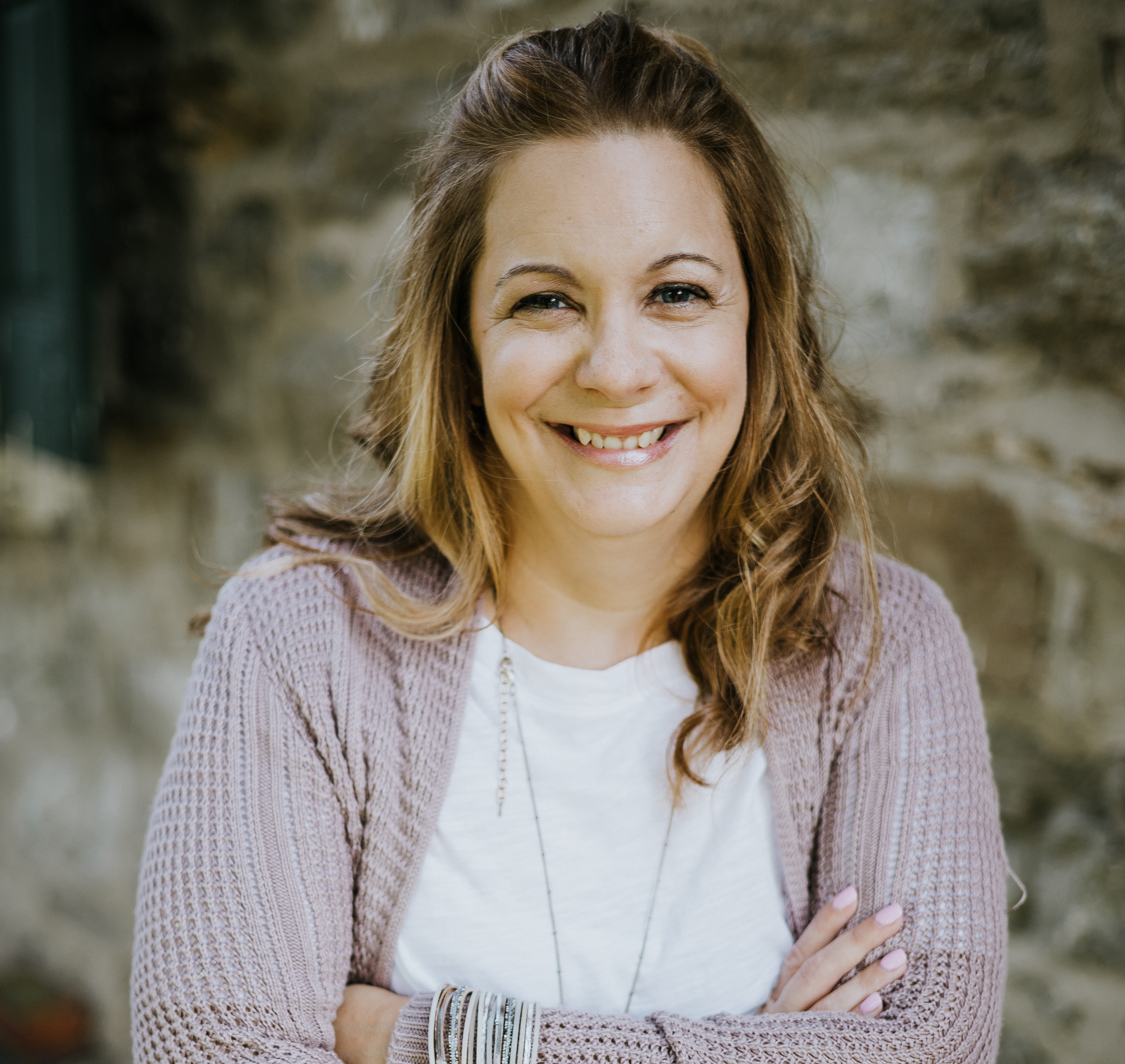 Michelle S. Lazurek is a multi-genre award-winning author, speaker, pastor's wife, and mother. She is a literary agent for Wordwise Media Services and a certified writing coach. Her new children's book Who God Wants Me to Be encourages girls to discover God's plan for their careers. When not working, she enjoys sipping a Starbucks latte, collecting 80s memorabilia, and spending time with her family and her crazy dog. For more info, please visit her website www.michellelazurek.com.
Looking for Wholesome Family Films This Christmas Season? Listen to Our Culture Expert Share Her Top 5 Family-Centered Films - Perfect for Family Movie Night!
The views and opinions expressed in this podcast are those of the speakers and do not necessarily reflect the views or positions of Salem Web Network and Salem Media Group.